Full Time
Applications have closed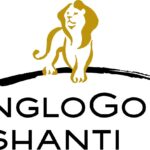 Website Geita Gold Mining Ltd
Geita Gold Mine is an open pit gold mine located in the Geita District of the Geita Region of Tanzania. It is operated by AngloGold Ashanti.
Officer 3 – Inventory Job Vacancy at Geita Gold Mining Ltd
Location: TZ
Post Start Date: Oct 23, 2023
ABOUT GEITA GOLD MINING LTD
Geita Gold Mining Ltd (GGML) is Tanzania's leading gold producer with a single operation in Geita Region. The company is a subsidiary of AngloGold Ashanti, an international gold producer headquartered in South Africa, with operations in more than ten countries, in four continents. The mine is situated in the Lake Victoria Gold fields of Northwestern Tanzania, only about 85 km's from Mwanza City and 20 km's Southeast of the nearest point of Lake Victoria. The company has its head office in Geita, only 5 Km's west of the fast-growing town of Geita, and also a supporting office in Dar es Salaam. Applications are invited from ambitious, energetic and performance driven individuals to fill in vacant position(s) mentioned below:
Position: Officer 3 – Inventory
Contract type & Duration: Unspecified Time Contract
Department: Finance & Supply Chain
Reporting to: Senior Supervisor – Inventory
Number of Positions: One (1)
PURPOSE OF THE ROLE:
To provide commercial assistance in respect of inventory control and cataloguing of standard stock item.
QUALIFICATIONS:
Bachelor's degree or Advance Diploma in Procurement and Supply Chain Management/ Materials or Equivalent.
GGML is an equal opportunity employer: Female candidates are highly encouraged to apply
EXPERIENCE:
At least 3 years of work experience in Supply Chain Operations preferably in Mining Industry, one of which should be in Inventory Control and Cataloguing.
Experience in Mining will be an added advantage.
Experience with enterprise Resource Planning (ERP) system, preferably SAP system will be an added advantage.
MAIN OR KEY ACCOUNTABILITIES:
Read, understand and apply all current/ active inventory policies & procedure (eg Inventory management with SAP policy, Cycle counting policy & procedure.
Ensure all items are appropriately classified in the catalogue (Standard stock, OAR , Critical to safety, production, Strategic spares insurance spare etc.
Assist in ANSIs processing i.e., ANSI forms processing, circulating, tracking and feedback end users once ANSI processed in SAP
Continuous master catalogue clean – up (eg updating stock status based on actual status changes.
Adjust Min/Max levels on a continuous basis based on consumption and lead time variation by drawing appropriate reports from SAP.
Assist in identification of all items with fixed min max levels and update ''fixed Min Max control sheet accordingly.
On quarterly basis compile actual lead time and share with SAP system after review and endorsement by management.
Run MPR, compile and obtain sign off by delegates of authority prior to issuing resulting purchase requisitions to buyers for action.
Determine correct economic re – order quantity (EOQ) to realize optimal stock (enough stock for end users at lower possible cost.
Support cycle stock count and annual stock taking processing on SAP system (PID) booking, cycle count sheets printing, reconciliation, and system adjustment) with respect to monthly / annual plan.
Do spot check as per monthly/ annual plan
Assist end users on all inventory matters as and when requests are made
Assist in identification of recurring direct purchase requisitions to identify potentials for standard stock cataloguing.
Identify duplicate items in the catalogue, merge them in SAP system as per underlying procedures followed by communicating the list to warehouse persons as to ensure respective items are merged and/ or obsolescence
Any other ad hock work arising during inventory business, that is however within the capability of the officer.
Officer 3 – Inventory Job Vacancy at Geita Gold Mining Ltd
ADDITIONAL REQUIREMENTS:
Should possess strong interpersonal skills.
Should be very analytical.
Should be able to develop effective working relationships across all levels of Organization.
Sound knowledge in healthy, safety & environment compliance.
Ability to demonstrate knowledge in excel analytical functions including pivot table & v- lookup.
MODE OF APPLICATION:
Please apply by clicking APPLY NOW button below.
On the portal you will be required to upload your detailed CV, copies of relevant certificates, e- mail and telephone contacts, names, and addresses of three referees. Please do not attach certificates that are not related to the qualifications stated above.
You will also be required to upload a cover / application letter addressed to "Senior Manager Human Resources", Geita Gold Mining Ltd". Subject should be "Officer 3 – Inventory''
If you struggle to apply via the link provided, please head over to our website https://www.geitamine.com/en/people/ for a step-by-step guide on how to apply for jobs on our recruitment portal (SuccessFactors).
You will be required to present original certificates if you are contacted for interviews.
Internal Applicants (those currently employed by AngloGold Ashanti) must have their application letter endorsed by their Head of Department (HOD) or Manager once Removed (MoR).
APPLICATION DEADLINE:
Applications should reach the above on or before 31st October 2023 at 5:30 Pm.
Only shortlisted candidates will be contacted for interviews.
BEWARE OF CONMEN! GGML does not receive money in exchange for a job position. Should you be asked for money in exchange for a job offer or suspect such activity, please report this immediately to our Security Department, Investigation Unit, by calling +255 28 216 01 40 Ext 1559 (rates apply) or use our whistle-blowing channels by sending an SMS to +27 73 573 8075 (SMS rates apply) or emailing speakupAGA@ethics-line.com or use the internet at www.tip-offs.com
Requisition ID: 22212
Category: Inventory & Warehousing
Posting Salary: Market Related