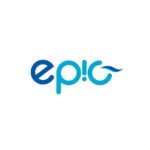 Website Epic Business Resources Ltd
A Tanzanian based HR service provider, supporting client organisations to achieve their business goals through provision of value adding HR solutions
Operational Manager Job Vacancy at Epic Business Resources Ltd
EPIC BR is looking for operational manager in a transportation firm for its client.
He/she must posses a bachelor degree and above,and
Must have 7+ experience in the same field
How to Apply:
Send your cv to jobs@epicbr.co.tz
Deadline Monday 21 November at 09:00am.
About EPIC BR
A Tanzanian based HR service provider, supporting client organisations to achieve their business goals through provision of value adding HR solutions.
Operational Manager Job Vacancy at Epic Business Resources Ltd
Read Also:  A Guide to Writing Great Cover Letters
Our HR service delivery process provides our clients with an opportunity to collaboratively explore various HR solutions  to address identified challenges within the HR space including compensation, performance management, HR planning and Talent acquisition and placement, Talent management, employee relations, employee engagement, change management,  HR policy review and development, HR compliance and other related projects.