Full Time
Applications have closed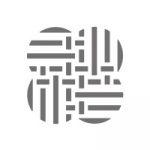 Website Tony Blair Institute for Global Change
Tony Blair Institute for Global Change Website Tony Blair Institute for Global Change The Tony Blair Institute for Global Change aims to help make globalisation work for the many, not the few.
Operations Assistant Job Vacancy at Tony Blair Institute for Global Change
Job Introduction
TBI continues to rapidly grow its team in Zanzibar. Therefore, we are searching for an outstanding candidate to provide effective and efficient support to the TBI team in Zanzibar and to ensure smooth administrative and operational delivery. This includes administrative, operational and business setup support to the TBI management and other staff members.The role reports to the Acting Country Director of Zanzibar (permanent position to follow), will also work closely with central teams, including the Global Security and Operations Team and Finance Team, and will be part of a wider cohort of Operations Assistants. The postholder will deliver excellent logistical, operational and administrative support to our people and work closely with our teams on the ground.
Key Responsibilities
The Operations Assistant will be either directly responsible for implementing the tasks below or will provide oversight of staff and departments that perform these functions.
Business setup support
Support business set-up in Zanzibar, including financial management; support with problem solving issues that arise, supporting setting up bank accounts and management of cash in-country. Ensure we maintain minimum cash levels in case of security evacuation
Support in setting up appropriate office locations and relocated staff accommodations, and support maintenance of TBI managed properties. Conduct and document security assessments of new buildings. Ensure a facilities list is kept up to date for your area of responsibility
Liaise with Legal and Finance teams to ensure adequate documentation and support with ad-hoc requests related to the setup of the TBI entity in Zanzibar
Ongoing Business Support Functions
IT: liase with central IT support and HR onboarding teams, to ensure that all staff have adequate IT equipment
HR and staffing: liase with central HR teams to manage onboarding of new staff, advise country staff on HR and staffing policies, ensure team members in country have the correct right to work permit/visas
Admin: support the Country Director and country leadership team with logistics support
Travel: Ensure the consistent use of and adherence to the TBI travel management system and procedures
Coordinate in country moves outside of core locations
Support visa applications and arrival procedures of international staff and visitors to the programme
Ensure that all international staff and visitors have a working means of communication within 24 hours of arrival in country
Office operations
Onboard and oversee local vendors including cleaners, local IT etc.
Ensure Zanzibar government and company policies are being followed regarding protocols and procedures
Liase with the Global Security and Operations Team to ensure protols are followed and identify and flag operational risks to the Country Head
Support projects with leadership visits and events as needed in the region with the logistics coordination between the teams involved
Monitor and send country security updates to the Head of Security and Operations
Participate in the crisis management team in the event of a medical or security emergency
Finance
Maintain location monthly finance tracker and petty cash
Manage financial activities in compliance with TBI policy and procedures
Support the Country Director and team in central financial management including preparing requests for advance of funds and/or direct payments; monitoring budget expenditures and maintaining a proper record of budgets and spending
Safety, security and access
With support from the Global Operations and Security team, develop country level security SOPs that are contextually appropriate to the risk to TBI staff and activities in country
Maintain an active network with other agencies as well as key interlocutors to ensure that TBI understands the security context. Notify the Country Director and Global and Security and Operations Team when the political or security situation may impact TBI's staff or activities
Ensure that any violation of safety and security rules as well as security incidents are reported to the Country Director and Global Operations and Security team
Work with the Country Director to enable safe access for TBI staff to new areas and identify key stakeholders and interlocutors relevant to the area of operation
Ensure that all TBI locations are compliant with fire regulations and equipped with firefighting equipment where necessary
Act as the point of contact in country to carry our security tasks as directed by the Global Security and Operations team
Maintain an up to date country Flap sheet and communications tree
It is also expected that the postholder will cover any other duties as required where capacity and availability permits. These duties will be communicated in advance and agreed with the Country Director where possible.
Person Specification
The individual should work to the highest standard with a keen attention to detail delivering workable solutions to various teams with competing priorities.They should proactively enagage with the business and be bold in their approach, working to make change for the better and improve operational efficiency and reduce the threat to our people, assets and reputation. They should be an ambassador for the team and build trust with those with whom they engage. They should be solution orientated.In addition, the postholder should be able to demonstrate experience of:
Programme management
Security, operations, logistics and administration in Zanzibar
Operations Assistant Job Vacancy at Tony Blair Institute for Global Change
Fluency in written and spoken English and Kiswahili is required. The successful candidate will be a citizen of Tanzania.
About The Institute
The Tony Blair Institute (TBI) is a mission-driven not for profit organisation. We exist to equip political leaders and governments to build open, inclusive and prosperous societies. We work hard, every day, to make a difference. When governments work well they are able to create economic and social change in a way that promotes fairness, social justice and opportunity. We work relentlessly to support leader and governments with the challenges they face. Giving them practical solutions and actionable insights, that once implemented, can be transformative for their peopleWe do this within two connected divisions:
Government Advisory
Our Government Advisory teams work directly with political leaders and governments around the world to implement reforms that improve the lives of their citizens. It works with a variety of partners and its outputs cover a range of disciplines and projects across countries in Africa, the Middle East, Eastern Europe and South Asia.
Policy Futures
Our Policy Futures work encompasses three broad areas:
Renewing the Centre: developing a bold and innovative domestic policy programme to help renew the centre ground of British politics;
Tech and Public Policy: exploring the policy challenges and opportunities presented by the technological revolution; and
Extremism Policy Unit: creating solutions designed to tackle the threat of extremist ideologies in the UK and around the world.
As an organisation, the core beliefs we all embrace are:
Open and Progressive: you'll believe in the value of teamwork
Bold and Pragmatic: you'll approach everything you do with integrity and authenticity
Optimistic Changemaker: you'll be focused on results
TBI believes embracing diversity and inclusion make us a better place to work. It's our goal to reflect everyone in society and we actively welcome applications from individuals and groups who are under-represented in the workplace. We celebrate difference be it ethnicity, religion, age, gender or gender identity, sexual orientation or disability. We will only ever assess you on your abilities and fit for a role. We're happy to discuss any adjustments you need to ensure a level playing field during recruitment and, if you\'re successful, discuss any adjustments you might need to thrive in your role.
Read Also: How to Write a Good Office Assistant Cover Letter ( with an Example )