Full Time
Applications have closed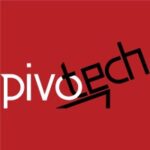 Website Pivotech Company Limited
PIVOTECH is an engineering services company.
Opex Analyst Job Vacancy at Pivotech Company Limited
POSITION DETAILS
Job Title: Opex Analyst
Company: Pivotech Company Limited
Department: NOC
Category: Operational
Vacancies: 1
Salary: Competitive package (negotiable)
Posted on 21/08/2023
Last date 26/08/2023
ABOUT US
PIVOTECH is an engineering services company, specializing in O&M services in Electrical, Mechanical, and ICT-related disciplines. PIVOTECH also executes Civil Works and Building contracts both for Governments & non-government institutions. The company has been in existence since 2007 and currently employs 265 permanent staff. The company is ISO compliant in ISO 9001:2015, ISO 14001:2015 and OHSAS
45001::2018 standards.
CORE JOB DESCRIPTION
The Opex Analyst is responsible for energy operation expenses management in towers including fuel and grid tokens budgeting, scheduling and reconciliation of each delivery. S/He is expected to conduct all activities in accordance to client SLA and PIVOTECH established SHEQ procedure.
KEY TASKS
Track High OPEX sites
Track Daily running generators
Follow-up and closure of non-grid sites
Review each completed Fuel delivery and collection
Site Visibility
Support and Coaching
SLA 7 LDs Reduction
Perform all duties/tasks in accordance to SHEQ
EDUCATION
A minimum of Bachelor degree preferably in Telecom Engineering, IT or Computer science.
EXPERIENCE
At least three (3) years of related experience. A candidate with an experience in programming will be an added advantage.
Opex Analyst Job Vacancy at Pivotech Company Limited
SKILLS & ABILITIES
• Good analytical and problem-solving skills
• Conversant with Microsoft office
• Proactive, Innovative and attention to details
• Self-reliance in management of assigned tasks
• Ability to learn quickly
• Ability to work under pressure
• Positive attitude
How to Apply:
1. Subject of your e mail must read "Application for Opex Analyst"
2. Attach your CV and copies of your certificates to recruitment@pivotechgroup.co.tz
Deadline:
Wednesday, 23th August 2023 at 11:59pm. All applications received after the deadline will not be considered. If you do not hear from us after 14 days since you sent your application means your application was not successful.
Read Also: The 5 Do's and 5 Don'ts in Preparing a Perfect Job Application Letter