Full Time
Applications have closed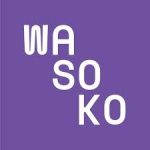 Website Wasoko
Wasoko is transforming communities across Africa by revolutionizing access to essential goods and services.
People & Culture Associate  Job Vacancy at Wasoko
Wasoko is transforming communities across Africa by revolutionizing access to essential goods and services. By connecting small shops to the digital economy, we fix inefficient supply chains and provide services that were previously unavailable. Wasoko aims to provide everything a retailer needs, no wholesalers or banks necessary.
Thousands of retailers across Kenya, Tanzania, and Rwanda use Wasoko's mobile ordering and delivery platform to receive the goods they need as quickly and cheaply as possible while also accessing growth financing for the first time. We're looking to grow our team with highly talented and motivated employees excited to work in a fast-paced and dynamic startup environment.
Role: People & Culture Associate
Reporting To: People & Culture Manager
Location: Fumba Town, Zanzibar
Duties & Responsibilities:
People and Culture Duties
Updating employee information on the staff master list.
Assist in the onboarding process for all new employees.
Drafting contracts for all branch teams.
Assist in the end-to-end employee life cycle of the branch team.
Assist in payroll management and onboarding of employees on the payroll system.
Exit management for employees.
Management and payment of utility bills for apartments that are under Wasoko leases.
Manage employee records in a confidential manner.
Coordinate administration tasks e.g., office shopping and office management.
Assist in performance management.
Assist in the management of employee benefits and welfare.
Assist in leave management.
Assist in implementing any HR projects.
Undertake any lawful duties as may be assigned by the P&C manager.
Administration Duties:
Organize and schedule appointments
Develop and maintain a filing system
Update and maintain office policies and procedures
Order office supplies
Maintain contact lists
Support with booking travel arrangements
Provide general support to visitors
Act as the point of contact for internal and external clients
Liaise with executive and senior administrative assistants to handle requests and queries from senior managers
People & Culture Associate Job Vacancy at Wasoko
Requirements
The successful candidate will possess:
3 years of experience.
Bachelor in HR Management or Diploma in HR.
Strong in oral and written communication in English.
Good interpersonal abilities.
Database management and record keeping.
Ability to maintain the highly confidential nature of the job requirements.
Demonstrate strong abilities as an organizer, relationship builder, negotiator, problem solver, public speaker and customer services person.
Demonstrate resourcefulness and initiative in dealing with daily assumptions.
Ability to conduct basic training for a group of employees (e.g., onboarding).
Must love working with people.
All qualified applicants should apply through the link below