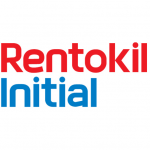 Website Rentokil Initial
Rentokil Initial provides services that protect people and enhance lives.
Description
Rentokil Initial:
Rentokil Initial is a Global services company employing over 35,000 colleagues across 70 countries. The Company is at the cutting edge of technology and innovation as it strives to protect people and enhance lives, by controlling pests, improving hygiene and improving interior spaces with plants and scenting.
We are experts in the fields we operate in, investing in training, science, innovation and technology, and affording our employees Opportunities for Growth and Development
Listening and acting on feedback is part of our culture to support colleagues and our customers. Rentokil Initial regards equality and fairness as a fundamental right of all of its colleagues.
We live our values of Service, Relationships and Teamwork which were identified by our colleagues across the world.
Find out more on careers.rentokil-initial.com
Our family of businesses:
Rentokil Pest Control is the world's leading commercial pest control company who provide quality, diligent and friendly services to all our customers.
We operate in over 65 countries and we are ranked in the top 3 in 63 of those.
We are highly innovative and have leading technical and scientific expertise and our customers look to us for our knowledge and integrity.
Although we don't provide the most luxurious of services, this is certainly essential for all of our customers, and to make sure service happens.
Initial Hygiene is the world's leading hygiene services company who provide quality, diligent and friendly services to all our customers. We operate in over 40 countries and we are ranked in the top 3 in 38 of those. We produce high quality, tailored hygiene product ranges for washrooms – across all sectors and industries where our customers look to us for our knowledge and integrity
Ambius is the world leader in providing interior landscaping services for a range of customers from boutique hotels, to shopping centres. We use planting, scenting, flowers, artwork and exterior landscaping maintenance to improve the environment for the benefit of the customer and their employees. Ambius is a global brand across North America, Europe South Africa and Australia.
The Service Technician (PCO) is responsible for managing the relationship between Rentokil and the prospective client through the delivery of high quality pest control services suitable to the client's expectation. They are responsible for achieving standards of service quality and productivity as set by the company.
Providing quality pest control/management service
Achieving standards of productivity as set by the company
Retention of existing clients
Complying with the Rentokil Codes of Practice: Rules of conduct.
Compile necessary documentation for client and office after service is completed
Advise client on housekeeping, stacking and proofing requirements
Comply with legislation and regulations
Ensure equipment is maintained and clean at all times
Carry an adequate range of pesticides and equipment, necessary to delivery service
Ensure the company vehicle and image is protected at all times
Ensure the usage of the correct Personal Protective Equipment
Ensure company and client Health & Safety requirements are met
FUMIGATION:
Ensure that fumigation services are carried out in compliance to Pink Notes and only in countries authorised by group
Implementation and control of all maintenance of the contracted works.
Full operational responsibility from the start of the fumigation to the end/hand over of the fumigation.
Report unsafe fumigation findings to his/her line manager immediately and he/she may have the authority not to proceed and continue with any work if it is unsafe to do so.
Accountable for all fumigation services on a client's site and responsible for all staff/contractors that work on a particular site.
Maintenance of documentation regarding all activities associated with the fumigation process – ie:

Site risk assessments
Fumigator personnel records
Logbooks
Gas clearance certificates,
Readings taken from gas detection equipment
Equipment Checklists
SOP
MSDS sheets
Pink Notes
Training registers

Identify any potential hazards, non compliance or Health and Safety issues related to work being carried out on the clients property and notify and report such findings to the customer accordingly
Effectively identify,manage and control all operational methods,processes and quality and any SHE associated with the transportation of fumigants whilst paying special attention to all factors that pertain to the SOP.
Ensure that transportation of fumigant and or fumigation preparation:

Is in compliance with all relevant and local government regulations.
SDS for each fumigant is always present in the drivers vehicle.\
Pest Control Operator Job Vacancy at Rentokil Initial
Requirements
Must be customer focused/orientated
Ability to identify customer needs and solutions
Should display professional attitude
Must be presentable
Requires valid, unendorsed code 08 drivers licence
Highly developed communication skills (Written/Verbal/Non-verbal)
Requires good time management skills to efficiently and effectively perform daily duties
Good physical health
Matric or equivalent certificate
Knowledge of competitors and competitor activity
Fully qualified (NCPC) or PMA/PCSIB and registered with Department of Agriculture (P-Number)
Previous pest control experience
H&S Knowledge and experience
HACCP Experience and Knowledge
Benefits
Medical Aid
Provident Fund
Employment Equity
Rentokil Initial believes in diversity and thus offers all employees opportunities and avoids discrimination in compliance with the Employment Equity Act. Our selection process will therefore give preference to suitably qualified Employment Equity candidates in order to to achieve our Employment Equity numerical targets.
Do you love to provide a valued professional service throughout your community? Do you feel like you could do the job well? Apply for the role today!