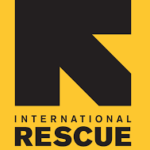 Website International Rescue Committee
The International Rescue Committee (IRC) responds to the world's worst humanitarian crises and helps people to survive and rebuild their lives.
Pharmacist Job Vacancy at the International Rescue Committee
Requisition ID: req46567
Job Title: Pharmacist
Sector: Health
Employment Category: Fixed Term
Employment Type: Full-Time
Open to Expatriates: Not Applicable
Location: Kibondo, Tanzania
Work Arrangement:
Job Description
BACKGROUND: 
Founded in 1933 at the request of Albert Einstein, the International Rescue Committee (IRC) responds to serious humanitarian crises around the world and helps victims to survive and rebuild their lives.
For over half a century, Tanzania has been a country of asylum, hosting one of the largest refugee populations in Africa.  Currently, the country hosts approximately 287,903 Burundian and Congolese refugees, many of whom arrived in 2015 as the crisis in Burundi increased. To date, refugees continue to co-exist with the host communities in Kigoma region expressing multiple reasons and needs. Within this context, IRC provides protection and basic assistance in the areas of Safety (comprises of Protection and Rule of Law, Women Protection and Empowerment, and Child Protection), Health (mental health and psychosocial support services and reproductive health), and Education.
Job Overview:
The Pharmacist will play a vital role in our health program in the Kigoma Region, contributing to the delivery of high-quality pharmaceutical care services. The Pharmacist will be responsible for managing and the delivery of medication for patients in the health posts. The Pharmacist will also procure medical commodities and maintain the medical stores including the cold chain. They will be assisting in operational and pharmaceutical aspects and liaising closely with key players in the field including the Ministry of Health district pharmacist aspects and other NGOs.
Major Responsibilities: Key Areas
Clinical Responsibilities
Coordinate and advise the dispensing of all medications in the hospital ensuring accurate dosage and timely delivery.
Consult with physicians and other healthcare professionals to clarify prescriptions, review potential side effects, interactions, and appropriateness of drugs.
Deliver direct patient care services, including medication therapy management, immunizations, and health screenings.
Supervise all drug therapies that are administered to ensure they are indicated, effective, safe, and convenient for patients.
Operational Duties
Supervise pharmacy staff including pharmaceutical technicians, and other pharmacy workers ensuring proper performance of duties.
Develop and implement pharmacy policies and procedures to improve patient care and outcomes, in alignment with the hospital's objectives.
Lead pharmacy operations, budgeting, and resources to ensure efficiency and excellent patient service.
Inventory Management
Coordinate the acquisition, storage, and dispensing of drugs and medical supplies in the hospital.
Ensure the adequate availability of pharmaceuticals and that all drugs and supplies are safely and securely stored.
Regulatory Compliance
Align with local, state, and federal laws, and hospital rules and regulations applicable to the practice of pharmacy.
Implement quality assurance measures for dispensing medicines and supervise adherence to these standards.
Education and Training
Provide training and mentorship to pharmacy staff, medical staff, students, and other healthcare professionals within the hospital.
Keep up to date with the latest clinical guidelines and promote the continual education and development of the pharmacy staff.
Reporting and Communication
Liaise with hospital administration and other department heads for interdisciplinary work.
Prepare and submit regular reports on pharmacy activities and progress to hospital administration.
Discuss medication use and management with patients, families, and healthcare providers to ensure patient understanding and compliance.
Key Working Relationships:
Position Reports to: Health Coordinator and Health Manager
Position directly supervises: Dispensers.
 Other Internal and/or external contacts: Ministry of Health, UN agencies, and other NGOs
Pharmacist Job Vacancy at the International Rescue Committee
Qualifications
Job Requirements
Diploma/bachelor's degree in pharmacy, Pharmaceutical Sciences, or a related field.
Registered with the local Pharmacy Board or Council and must possess a valid practicing license.
Over two (2) years of experience working in a health facility.
Excellent understanding of pharmacy operations, drug classifications, and dispensation procedures.
Proficiency in the use of pharmacy management systems and other relevant computer applications.
Knowledge of non-communicable diseases (NCD) management is key.
Experience in humanitarian populations is desired.
Demonstrated Skills and Competencies
Strong pharmaceutical skills.
Team-oriented with excellent interpersonal skills.
Ability to work under pressure in a stressful environment, displaying resilience, compassion, and diplomacy.
Active teammate with good interpersonal skills.
Good analytical skills.
Self-motivated with the ability to work under minimal supervision.
Language: English and Swahili
Working Environment: Security level yellow – The situation in most of the country is calm. Some parts of Kigoma region experience insecurity-highway banditry.
Professional Standards: The IRC and IRC workers must adhere to the values and principles outlined in the IRC Way – Standards for Professional Conduct. These are Integrity, Service, and Accountability. In accordance with these values, the IRC operates and enforces policies on Beneficiary Protection from Exploitation and Abuse, Child Safeguarding, Anti Workplace Harassment, Fiscal Integrity, and Anti-Retaliation.
Commitment to Diversity and Inclusivity: IRC is committed to building a diverse organization and a climate of inclusivity.  We strongly encourage applications from candidates who can demonstrate that they can contribute to this goal.
IRC is an Equal Opportunity Employer: IRC considers all applicants on the basis of merit without regard to race, sex, color, national origin, religion, age, marital status, veteran status or disability. We will ensure that individuals with disabilities are provided reasonable accommodation to participate in the job application or interview process, to perform crucial job functions, and to receive other benefits and privileges of employment.
Warning!Please be warned of various scams, being circulated via e-mails, from Internet websites, and via regular mail or fax, falsely being issued by or associated with the IRC. Beware that The IRC does not charge a fee at any stage of its recruitment process (application, interview meeting, processing, training, or any other fee). IRC does not request any information related to bank accounts. If asked for any payment, please contact TZ-Recruitement@Rescue.Org
Read: Why it is Important to always Update your CV to Match the Job Description.
How to Apply :