Full Time
Applications have closed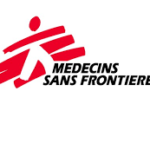 Website Médecins Sans Frontière
MSF is an international, independent organisation.
Pharmacy Supervisor Job Vacancy at Médecins Sans Frontière
  JOB VACANCY – PHARMACY SUPERVISOR – FULL TIME – 100%
Médecins Sans Frontières (MSF) is an international, independent, medical humanitarian organisation that delivers emergency aid to people affected by armed conflict, epidemics, natural disasters and exclusion from healthcare. MSF offers assistance to people based on need, irrespective of race, religion, gender or political affiliation. MSF is therefore guided by the principles of neutrality and impartiality. These principles must apply to all
MSF
staff.
Title:                          Pharmacy Supervisor
Direct Reports:        PROJECT MEDICAL REFERENT (PMR)
Location:                   LIWALE – LINDI   
MAIN PURPOSE
Ensuring general functioning of the pharmacy and supervising pharmacy supply chain processes in accordance with MSF standards, protocols and procedures, in order to ensure its efficiency and operating availability.
                                                                                             ACCOUNTABILITIES
o   Ensuring storage, stock management and supply processes, as well as hygiene and security procedures, tools, and protocols (controlling pests and rodents), implementing appropriate quality controls and records, in order to ensure good storage conditions (temperatures, humidity and light exposure) and availability of drugs and medical material, according to MSF protocols, national regulations and in cooperation with the logistics department.
o   Coordinating the delivery, reception and recording of international and local orders, in close coordination with the logistics department, updating stock files and informing line managers on their status (shortfalls, over-stocking, expiry dates), in order to permanently ensure security stock levels and ensure efficient management of stock.
o   Supervising orders of medical and drug material in order to ensure an efficient and appropriate consumption pattern under budget constraints.
o   Supervising the supply of drugs to patients, according to medical prescriptions, informing them on consumption patterns and keeping conditions in order to ensure their therapeutic progression
o   Ensuring efficient supply to other pharmacies managed/supported by MSF according to orders and stocks and using cold chain when needed. Monitoring and analysing orders of depending pharmacies in order to avoid ruptures of stock or having expired drugs.
o   Supervising, with the HR department, the associated processes (sizing, staff shifts, recruitment, training, performance evaluation, development and internal/external communication) of the pharmaceutical team and the nursing staff, in order to ensure both the sizing and the amount of knowledge required and to improve their dispensing capabilities.
o   Recording all items received and issued in computer (Isystock) and reporting on drug consumptions and medical equipment dispensed according to protocols, informing on unusual patterns as well as forecasting future needs, in order to rationalise the budget and to ensure availability.
Assisting in training of nursing staff regarding dispensing of drugs and their side effects.
CONTEXT SPECIFIC ACCOUNTABILITIES:
As an integrated project MSF is supporting the district health facilities in case of stock out. Thus MSF medical supply is provided to respetive health facilities through donation. MSF doesn't dipense drugy directly to patients. As such the pharmacy supervisor:
·       Facilitates donation of drugs and medical supplies as per PMR request
·       Follow-up the project medical store together with supply supervisor and store keeper
·       Takes lead during international/local medical order and reception of supply from coordination
·       Monitor the stock cards and together with sorekeep perform monthly inventory.
·       Update the PMR and Medcos on stock report using MSF tool.
·       Submit department report to PMR on time
Pharmacy Supervisor Job Vacancy at Médecins Sans Frontière
Minimum Educational Qualification:
Desirable Bachelor degree in Pharmacy.
Essential Diploma in Pharmacy.
Experience:
Minimum of 1 year certified experience working as Phamacy Manager
MSF experience desired or previous experience working with NGOs.
Languages:
o   Knowledge of both English and Swhili is desired
Competences and main skills:
o   Essential knowledge working with MS Office packages
o   Results and quality oriented
o   Proven stress management
o   Excellent communication and interpersonal skills.
o   Commitment, flexibility and agility.
o   Service oriented
     APPLICATION DETAILS
All interested candidates shall submit their motivation letter,  CV and copy of relevant  professional certificates  not later than Wednesday Sept 14th  2022 at 4:00 PM . Please quote the job title on the email subject "PHAMARCY SUPERVISOR".  
Please send your application to the email address MSFCH-Tanzania-Recruitment@geneva.msf.org. The applications can also be submitted at MSF offices situated at Mikocheni B, Daima street House no 16 Dar es Salaam,  or in Nduta Refugees Camp, Kibondo District or MSF Guest House Kibondo or  Navikubo Executive Lodge & Retaurant P.o.Box 97 Liwale Lindi.  
Only short-listed candidates will be contacted
---