Full Time
Applications have closed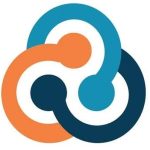 Website Noble Health Specialized Polyclinic
Specialized Polyclinic Health care excellence.
Physician Job Vacancy at Noble Health Specialized Polyclinic
Title: Physician
Location: Goba, Dar es Salaam
Department: Out-Patient Department
Salary: Cost sharing agreement / Shareholding
Introduction
Noble Health Specialized Polyclinic is a multi-specialized out-patient clinic operating under Noble Health Care Limited registered under the Law of the United Republic of Tanzania Companies Act of 2002. Noble Health Specialized Polyclinic is administered and managed in accordance with regulations under the Ministry of Health, Community Development, Gender, Elderly and Children (MOHCDGEC) as well as under the Private Health Advisory Board (PHAB). The property is vested in trustees.
The drive to start noble health care arose from the thirst to fulfill client satisfaction and high level of customer care to patients and accompanying care takers. Since its establishment, Noble Health Polyclinic strives to provide outstanding services in-order to cover the gap of client dissatisfaction. Along with this, the team behind Noble health specialized polyclinic tirelessly applies creativity around the healthcare arena enabling most of the outpatient clinical history taking, thorough investigations and management is done to meet International standards. "We not only wish to see clients properly handled, but we also wish to reduce medical tourism to foreign countries over competent health care that can be achieved within Tanzania." The 21st century is all about innovation, skills and quality. Noble health is just about that.
About the role;
We are looking for an experienced physician to join our healthcare team.
The Physician will be responsible for managing patients to diagnose and treat a wide variety of common health problems, illnesses, disorders, and injuries in order to deliver efficient and quality care as per the mission and vision of Noble Health Specialized Polyclinic Dar es salaam.
Main duties and responsibilities;
Examining patients, taking medical histories, addressing patients' concerns, and answering patients' questions and proper documentation.
Diagnosing and treating injuries, illnesses, and disorders.
Ordering, performing, and interpreting diagnostic tests and explaining the results to patients.
Counseling patients on diet, hygiene, preventative healthcare, and other lifestyle changes.
Updating patients' charts and information to reflect current findings and treatments.
Recommending and designing treatment plans.
Prescribing medications or therapies.
Performing Echocardiography as necessary, drafting reports and interpreting findings to the clients
Performing Electrocardiogram as necessary, drafting reports and interpreting findings to the clients
Explaining medical procedures to patients.
Ensure that insurance claims are properly filled as per diagnoses, investigations and treatment plans.
Consulting with other physicians, referring patients to specialists when necessary, and working with other healthcare staff, such as nurses, assistants, and other physicians.
Complying with medical laws and ethics.
View also: Technical Support lntern Job Vacancies at Pact – 2 Posts
Physician Job Vacancy at Noble Health Specialized Polyclinic
Skills
-Excellent communication and interpersonal skills to fellow staff as well as clients
– Attention to details especially pediatric physical examination
-Strong organizational, analytical and problem-solving skills
– Knowledge of medical terminologies and diagnostic procedures
-Ability to remain calm and professional in difficult situations
Requirements
– A qualified physician to submit his/ her CV and cover letter
– Academic certificates
– Membership of professional affiliations
Mode of Application;
Read: The Job Application Letter Checklist
– send your CV and cover letter via this email; znyakungo@noblehealthcare.co.tz copying tmwangota@noblehealthcare.co.tz