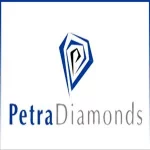 Website Williamson Diamond Limited (WDL)
Williamson Diamond Limited (WDL) is Tanzania's only large-scale diamond producer.
Plant Metallurgist Job Vacancy at Williamson Diamond Limited (WDL)
Plant Metallurgist- 01 Positions Advertisement
Applicants are invited to apply for the existing position mentioned above.
Position Title: Plant Metallurgist
Location: Williamson Diamonds Limited, Mwadui, Shinyanga Grade: D2
Report: Plant Superintendent
Summary: Williamson Diamond Limited (WDL) is Tanzania's only large-scale diamond producer. The mine is an open pit operation based upon the 146-hectareMwadui kimberlite pipe, which is one of the world's largest economic kimberlites. For over 80 years, Williamson Diamond Limited has lived side by side and co-existed peacefully with the communities around Mwadui, while implementing a wide range of development programs for the last ten years, focusing on promoting the lives and livelihoods of the communities surrounding Mwadui Mine Site.
Role Description: Reporting to Plant Superintendent, the role will be responsible for the overall supervision and monitoring of all production activities and monitor and comply with all company safety and security procedures and practices throughout the plant.
Tasks and Responsibilities:
Manage all metallurgical process, prepare charts and graphs and prepare appropriate reports for all investigations.
Make timely and effective decisions regarding plant operations to ensure clean ore and quality concentrate is produced.
Coordinate with staff members and resolve all technical problems of the processing plant.
Analyze all data and prepare reports for all results.
Ensure compliance to all environment safety requirements and operating guidelines.
Reviewing safety procedures to ensure that they are being followed by employees at all times.
Coordinates with staff members in process designing.
Assists the Plant Superintendent to manage production activities at the required standard.
Monitors and controls production quality and process efficiency.
Develops a process to eliminate inefficiencies in the production line.
Coordinate with procurement staff and equipment suppliers or manufactures to provide the necessary required information for the intended equipment.
Performs tests and monitor major equipment performance to ensure prevention of loss of intended product in the process.
Provide support to all staff involved in production and assist in analyzing various test results.
Analyze all data and prepare and prepare reports for all results.
Evaluates all reports,perform regular examination with the help of a methodological system.
Minimum Requirements for all applicants:
Bachelor Degree in Mineral Processing Engineering or its equivalent.
A minimum of 7 years' experience in Plant Metallurgist activities.
Competent in Computer application.
Excellent verbal and written communication in English and Swahili
Possession of a valid driving license.
Plant Metallurgist Job Vacancy at Williamson Diamond Limited (WDL)
Other required Skills and Competencies:
Honesty, punctuality, ability to obey orders and dedicated to any legal task.
Ability to work in a team environment.
Ability to actively show willingness to work on normal days and public holidays when required
Solve Plant process problems.
Demonstrate decision-making and apply a systematic approach.
Coordinate activities in area of responsibility.
Demonstrate knowledge in Plant process and equipment.
Analyze all available process data and identify improvement opportunities.
Mode of Application
Candidates meeting the requisite qualifications should submit their applications describing how they qualify for the positions. They should also send detailed CV, copies of certificates, three referees, daytime telephone numbers and e-mail addresses before 15th October, 2022 at 16hrs00. Via the following address:
Human Resources Manager,
Williamson Diamonds Ltd,
P 0. Box 23,
Mwadui – Shinyanga.
Or drop the same through the following email, joseph.mokoro@petradiamonds.co.tz
Williamson Diamonds Limited supports the Mineral policy (2009) of Tanzania and is committed to ensure adequate development of local technical capacity to service the mining industry; and to employ local experts available and develop succession plans for Tanzanians to take over expatriate positions. Pre-screening, profile testing, on mine assessments, medical and security clearances form part of the minimum requirement and selection process. Short listed candidates will be required to attend a panel interview. Employment of the successful candidate is subject to passing on mine induction and the aforementioned criteria.
If you do not hear from us after 31st October, 2022 please consider yourself unsuccessful. Williamson Diamonds Limited is an Equal Opportunity Employer.
Please note that Petra Diamonds does not at any time require any form of payment for recruitment purposes. If you are approached in this regard, you should report the incident immediately via one of the following hotlines: Phone Call: +255 28 276 3872+255 767 744 617;
Recommended: Read our Job Tips Here to enhance your Application