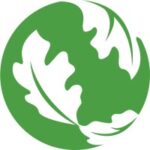 Website Nature Conservancy
A World Where People & Nature Thrive
---
Procurement Specialist- Africa Job Vacancy at Nature Conservancy.
The Nature Conservancy's mission is to protect the lands and waters upon which all life depends. As a science-based organization, we create innovative, on-the-ground solutions to our world's toughest challenges to create a world where people and nature thrive. We're rooted in our Mission and guided by our Values, which include a Commitment to Diversity and Respect for People, Communities, and Cultures. Whether it's career development, flexible schedules, or a rewarding mission, there are many reasons to love life #insideTNC. Want better insight into TNC? Check out our TNC Talent playlist on YouTube or Glassdoor.
Our goal is to cultivate an inclusive work environment so that all our colleagues around the globe feel a sense of belonging and that their unique contributions to our mission are valued. We know we'll only achieve our Mission by hiring and engaging a diverse workforce that reflects the communities in which we work. In addition to the requirements in our postings, we recognize that people come with talent and experiences outside of a job. Diversity of experience and skills combined with passion is a key to innovation and a culture of inclusion! Please apply – we'd love to hear from you. To quote myriad TNC staff members, "You'll join for our mission, and you'll stay for our people."
Since establishing the Africa Program in 2007, The Nature Conservancy's vision in Africa is to work towards fostering a sustainable future for people and nature, partnering with indigenous communities across 55 million acres on the continent. Our efforts are firmly rooted in people, leveraging scientific and technical expertise as we collaborate with governments and organizations to conserve and enhance Africa's shared resources in the nine countries we operate.
TNC's work in Africa transcends three key pillars: securing ownership rights to lands and resources for indigenous people, strengthening leadership and resource management, and helping communities value nature through a holistic appreciation of its benefits while increasing revenue streams for conservation efforts and socio-economic development. Together with our partners, we are witnessing critical milestones in integrated land and fisheries management, ocean and source water protection, energy development, and sustainable food production, working together and strengthening our resolve to tackle global challenges such as climate change, habitat, and biodiversity loss that stands to adversely impact the nearly 1.4 billion people that share Africa.
WHAT WE CAN ACHIEVE TOGETHER
The Procurement Specialist's primary role will be to assist TNC Africa with various tasks such as sourcing, negotiating, and contracting; monitoring vendor performance and analyzing logistics data to improve the supply chain; building and maintaining relationships with business partners; and communicating with vendors; suppliers, and distributors, and be responsible for developing and executing purchasing strategies to reduce costs and improve product quality.
To determine the ideal quantities for purchase and the most suitable delivery times by following a systematic approach. Measure and report key purchasing and inventory metrics. Mitigate Supply Chain risk through supplier qualification, development, and alternatives. The position ensures compliance with TNC policies and procedures and best practices in Operational financial management. The role reports to the Associate Operations Director-Africa Region and works closely with the support functions and the conservation program teams. The position will be based at either of the TNC Africa offices in Angola, Gabon, Kenya, South Africa, Tanzania, or Zambia.
WE'RE LOOKING FOR YOU
The Procurement Specialist will work as part of a team within the Africa business unit, coordinating tasks related to one or more functional activities. Specifically, they will be responsible for the following;
Develop, manage, and track procurement plans for the Africa BU and ensure smooth execution of procurement plans and serve as the custodian of the Procurement tracker for the Africa region.
Collaborate with budget and department heads to understand organizational needs, oversee the procurement process from start to finish, and ensure procurement commitments are within budget.
Develop forecast needs and supplies and manage inventory.
Identify potential suppliers who align with the organization's mission, have relevant certifications and insurance, and offer materials within the budget.
Facilitate selecting pre-qualified vendors, review and ensure an annual update to the list for all countries.
Negotiate contracts, manage vendor relationships, and evaluate supplier performance.
Collect and analyze data for making informed decisions and identify and manage procurement risks.
Ensure compliance with TNC procurement policies and procedures and any external requirements from donors, legal entities, or the IRS.
Verification of quotations, guiding procurement procedures & procurement documents in readiness for payment.
Provide guidance on source procedures, review requests for proposals (RFPs), and tendering processes.
Review and approval of sole source justifications & advance payments above 25%.
Train new employees on the procurement SOP and the Africa procurement guidelines and support team members as necessary.
Review of service contract agreements, e.g., Leases, Accounting vendors, Security, Cleaning & Janitorial.
Conduct internal procurement audit.
Facilitation of Procurement committee members in all countries.
Verification of the procurement invoices and delivery notes before submitting them for payment processing.
Be willing to travel, work overtime, and work evenings and weekends as needed.
Work environment involves only infrequent exposure to disagreeable elements and minor physical.
WHAT YOU'LL BRING
Bachelor's degree in Procurement, Purchasing Management, Supply Chain Management, Business Management, Business Administration, or related field and five years of related experience or equivalent.
Professional certification as well as CIPS qualification.
Experience with procurement regulations and procedures
Analytical and problem-solving skills
Supervisory experience
Experience using accounting and financial reporting systems (ERPs).
Experience negotiating agreements.
Analytical and quantitative skills.
Verbal and written communication skills.
Experience working with a wide range of people, such as the Board of Directors, Donors, Volunteers, and/or all levels of staff.
Experience working with cross-functional teams.
Procurement Specialist- Africa Job Vacancy at Nature Conservancy
DESIRED QUALIFICATIONS
Over 7 years of proven experience working in Contracts, Supply Chain, and procurement in an International NGO
Demonstrated a high level of integrity and trust.
Experience supporting procurement and supply chain operations for multiple countries across Africa.
Knowledge of procurement regulations and guidelines for the nonprofit sector including regulations from bilateral and Multilateral donors
Excellent negotiation and communication skills
Ability to work under pressure and meet deadlines.
Project Management experience
Multi-lingual skills and multi-cultural or cross-cultural experiences are appreciated.
Ability to manage and implement complex processes and diverse activities.
Ability to work in partnership with others in a collaborative role.
Advanced knowledge of current and evolving technology utilized by the program.
Demonstrated ability to conceive and write creatively for various audiences.
Proficiency in interpreting guidelines and manipulating, analyzing, and interpreting data.
Strong organization, planning, and problem-solving skills.
Successful experience implementing strategic program goals.
WHAT WE BRING
Since 1951, The Nature Conservancy has been doing work you can believe in protecting the lands and waters that all life depends on. Through grassroots action, TNC has become one of the world's most effective and wide-reaching environmental organizations. Thanks to more than 1 million members, over 400 scientists, and the dedicated efforts of our diverse staff, we impact conservation worldwide!
The Nature Conservancy offers a competitive, comprehensive benefits package including health care benefits, flexible spending accounts, 401(k) plan including employer match, parental leave, accrued paid time off, life insurance, disability coverage, employee assistance program, and other life and work wellbeing benefits. Learn more about our benefits in the Culture Tab on nature.org/careers.
We're proud to offer a work environment that supports the health, well-being, and flexibility needs of the people we employ!
This description is not designed to be a complete list of all duties and responsibilities required for this job.