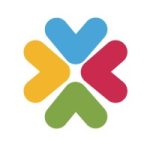 Website Production Planner Job Vacancy at RPO Recruitment
RPO Recruitment (Pty) Ltd is a South African Recruitment Specialist focused on providing the largest South African Corporates with unique recruitment
Production Planner Job Vacancy at RPO Recruitment
Description
We are looking for a qualified Production Planner to organize production according to demand and quality standards. You will be the one to ensure our goods are produced on time for distribution in a profitable manner. An excellent production planner is well-versed in production procedures and ways to optimize them.
They are organized and results-driven with great problem-solving skills. Advanced communication and computer skills are very useful for the role. The goal is to ensure the smooth and cost-efficient flow of our production operations.
Responsibilities
Coordinate production workflow for one or multiple products
Plan and prioritize operations to ensure maximum performance and minimum delay
Determine manpower, equipment and raw materials needed to cover production demand
Assign workers and other staff to particular production operations
Schedule shift according to production needs
Monitor jobs to ensure they will finish on time and within budget
Address issues when they arise aiming for minimum disruption
Obtain output information (number of finished products, percentage of defectives etc.)
Prepare and submit status and performance reports
Production Planner Job Vacancy at RPO Recruitment
Requirements
Proven experience as a production planner
Excellent knowledge of production planning and quality control principles
Experience in MRP II (Manufacturing resource planning)
Working knowledge of MS Office and ERP systems
Good at math and statistics
Strong organizational and problem-solving skills
Excellent communication abilities
Degree / Diploma in Production Management / Operations Management / Industrial Engineering
RPO is a Specialist Recruitment Agency that focuses on providing candidates and clients with unique recruitment solutions specifically tailored to their needs.
We focus on helping you reach your personal and professional goals by connecting you to your perfect career path.
To apply for this role please visit the RPO recruitment website: rporecruitment.us or email us at the email address below: logistics@rpo-recruit.za.com