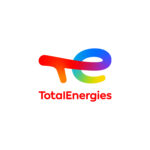 Website TotalEnergies
TotalEnergies is a multi-energy company.
Job Description
As a Profit Center Analyst, you will be responsible for the following activities :
PCA maintenance and analysis
To maintain Profit Center Accounting module in SAP for TSA (RSA + NBLS countries) :
Follow-up of all tickets or issues raised regarding PCA in liaise with the BPO FI-CO

In charge of running and updating the assessment cycles for all Support Functions

Maintenance of Profit Center hierarchy and Transfer Price Programs (including technical ones). Control that KE30 vs GR55 stays within 5% of GMVC, and that unallocated logistic costs stay minimal.

Ensure Priority Accounting controls for FCT are fulfilled.

Managing and maintaining Profit/Cost centres and cost elements in SAP Harmonie environment
To extract and compile data from SAP/PCA reports to build a monthly result which should reflect the performance of the company by business channels (for APL)- with a focus on NBLS countries & RSA marketing
To enhance existing and/or developing new management reports within PCA module
To help to ensure the reconciliation between management report and general ledger on a monthly basis with the PCA tool, in liaison with General Accounting
To submit sales volumes to industry in respect of market shares & respond to any other queries from external regulatory agencies or internal sources in relation to reporting data and analysis.
Elaboration of Budget margin per Profit Center for Income Statement :
To elaborate based on actual profit center margin analysis in liaison with Business and Budget analyst, the expected margin breakdown for budget per profit center. Populate and ensure consistency of any Budget pack sheet dealing with margins (Mining Portfolio, BPANAMAR,..) and challenge Business.
Results Coordination back up functions
Act as a backup of Result Coordinator whenever applicable: to provide the company with Key Performance Indicators (KPIs) on a monthly basis, and OPEX reporting analysis.
Profit Center Analyst Job Vacancy at TotalEnergies
HSEQ                                                                                                     
To provide reliable and timely analysis to the management
To promote profitability culture across the company
To maintain strict confidentiality with regards to information
Candidate profile
As a Profit Centre Analyst, ideally you will possess the following :
Financial degree plus 2 years related business experience

Accounting knowledge and good personal computer skills (Excel, Access)

Knowledge of Total Group reporting rules would be preferable

Working knowledge of SAP Finance modules (FI, CO, PCA) and its technical aspects such as Transfer prices mechanism and Assessment cycles rules
Key competencies include good interpersonal skills, ability to work under pressure and meet deadlines, analytical ability and attention to detail. English is the working language