Full Time
Applications have closed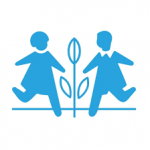 Website SOS Children's Villages
SOS Children's Villages is an independent, non-governmental, nonprofit international development organization.
Program Officer- Family Streghthening Job Vacancy at SOS Children's Villages
SOS Children's Villages Tanzania is a local non-government organization affiliated to SOS Children's Villages International, a worldwide child care and protection organization that provides orphaned and destitute children with a permanent home and educational opportunities. Established 60 years ago, SOS Children's Villages International the umbrella organization, currently has Children's Villages and other projects in 135 countries around the world. Globally, it runs the SOS Children's Village Programme which has two main arms, i.e. Family Based Care based at SOS Children's Villages and Family Strengthening Programmes supporting families in local communities. SOS has been working in the United Republic of Tanzania since 1991, and implements its programs in the following locations Zanzibar, Arusha, Dar es Salaam, Mwanza and Iringa. SOS Children's Villages Tanzania seeks to recruit a qualified candidate to fill the following vacant positions;
Job Title:                            Program Officer- Family Streghthening
Duty station:                      Dares Salaam
Reporting to:                     Familiy Streghthening Program Coordinator
PURPOSE OF THE ROLE
Family Streghtening Program Officer is responsible for facilitating the capacity building of FSP supported families, communities and duty bearers to effectively protect and care their children sustainably in cooperation with local authorities and other service providers, enabling children who are at risk of losing the care of the families to grow within a caring family environment.
MAJOR RESPONSIBILITIES.
Facilitate the formation and development of Community Task Force to spearhead the programme;
Organise and facilitate training of Community Task Force on vulnerability assessment at family and community levels.
Support Community Task Forces in the identification of programme participants
Reviewing and submitting to the admissions committee the programme participants received from Community Task Forces.
Facilitate active participation of children in all FSP processes.
Facilitate the formation and functioning of family support groups.
Facilitate the identification and training of community facilitators in Family Development Planning.
Maintaining and updating files for programme participants.
Support Community Task Force, families and communities in the assessment of root causes leading to child abandonment at family and community levels through use of appropriate participatory tools.
Support the development of an appropriate action plan to meet the needs of each household and community.
Facilitate the identification of opportunities and mobilization of local resources for the action plan to meet the needs of each household and community.
Support the preparation of individualized family development plans and community development plans.
Support the programme coordinator in the consolidation of Family Development Plans and preparation of budgets relevant to the attainment of programme's goal.
Facilitate and support the timely programme plans from the approved annual plans and budgets.
Facilitate families'access to essential services required to fulfill their children's developmental needs and rights.
Support the facilitation and monitoring of children's access to education,health care and vital registration
Facilitate and support the initial CBO capacity assessment in order to come up with the CBO Development Plan.
Facilitate the developing of the CBO's organizational management capacity, that is, formation of properly constituted boards & committees, writing CBO constitution, legal registration of CBO, developing the CBO vision statement, mission statement, strategy and values.
Support the CBO capacity building of systems in Financial and accounting policies, procurement policies and procedures, resource mobilization strategies, human resource management policies, project reporting procedures, leadership and governance and strategic plans.
Facilitate the CBO capacity building of networks in terms of identifying strategic partners, and other service providers
Facilitate stakeholder analysis within the programme, maintaining and updating stakeholders' profiles.
Collaborate with community development structures, other NGOs and government departments for effective service delivery to programme participants.
Support functional sustainability of community based networks on OVC support and other relevant development initiatives.
Identifying opportunities for OVC supportive partnerships within the programme
Facilitate participatory monitoring and evaluation of the programme interventions.
Facilitate regular data collection through appropriate monitoring tools on programme interventions.
Facilitate the regular counting of key programme participants.
Organize and facilitate regular project reviews with Community Family Development Planning Facilitators and other service providers on FSP.
Carry out regular home visits to families ,CBOs and other partner on the programme for timely and relevant programme support.
Prepare and submit timely progress reports to the FSP Coordinator on programme interventions.
Document family and child success stories on programme interventions.
Ensuring that relevant community development structures have documented programme processes.
Ensuring that the database and files of families on the programme are maintained and updated timely;
Submission of signed distribution list to Finance on all programme items received by participants in the community.
Program Officer- Family Streghthening Job Vacancy at SOS Children's Villages
ACADEMIC QUALIFICATION AND EXPERIENCES:
Bachelor degree in Social Work, Community Development, Sociology; and any relevant field from recognized institutions.
At least two years working experience preferably with NGO in this field.
Basic facilitation skills.
Basic Knowledge of Gender, Child rights and Advocacy. Ability to work with minimum supervision.
Computer skills especially Microsoft word, Excel & the Internet.
A good command of both oral & written English
How to Apply:
Interested candidate should submit an application letter enclosed by only detailed and updated CV with telephone contacts, email address and details of at least 3 referees.The candidate MUST clearly indicate the title of position applied for. Only contacted candidates for the interview will submit copies of academic and professional certificates.  Closing date is 10th January 2023. To apply please send to;
The National Director SOS Children's Villages Tanzania.
Dar es Salaam, Tanzania recruit.sostanzania@sos-tanzania.org
Please Note: SOS Children's Villages Tanzania is an equal opportunity employer and committed to keeping children safe from abuse and harm, therefore candidates applying for this post will be subject to child safeguarding recruitment procedures and checks.
Only short listed candidates will be contacted