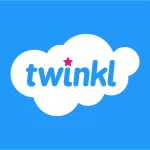 Website Twinkl
Twinkl is a British online educational publishing house, producing teaching and educational materials
Project Coordinator Job Vacancy at Twinkl
Description
Location: South Africa (any part) 100% remote, must permanently live in South Africa and have the right to work without restrictions to apply for this role
Pay Rate: US$6.50 per hour paid monthly via PayPal
Contract: Permanent
Hours: 37.5 hours per week (Monday-Friday)
Line Manager: Kate Swarbrick
Recruiter: Rikki Spencer-Cox
The Brand & Creative team has grown significantly over the past year and is in need of a confident, organised and proactive person to support the team with project management. We receive requests for support from all areas of the business so the projects you'll be working on are varied and unique.
The ideal candidate for this role will feel comfortable handling a high number of concurrent tasks and competing priorities in a fast-paced environment. You will have the opportunity to develop your understanding of project and Stakeholder management as well as developing your understanding of Agile and waterfall methodologies.
You'll work closely with the existing Project Coordinator sharing ideas, implementing changes and creating a smooth and efficient experience for all of our Stakeholders.
Ongoing projects/how you'll spend your day:
Meeting with stakeholders to scope out new ideas.
Setting project milestones, including proposed timelines and delegating work to team members
Ensuring all Stakeholders are adequately informed at all stages of the project
Organisational tasks such as creating Jira cards, updating spreadsheets, booking meetings
The Brand & Creative team is fun and diverse, covering a wide range of disciplines including UX, video, copywriting and design. We enjoy sharing fun facts in our morning catch-up such as "did you know each planet makes a sound?" or sometimes just sharing what we ate for dinner last night.
To succeed in the role, you will:
Take a consistent approach to process and associated documents.
Be instinctual continual improvement to create and maintain processes.
Be passionate about detail and creating efficient and streamlined processes.
Be a champion of process, but not afraid to go back to the drawing board when the business needs change.
Have the ability to see projects through from ideation to completion
Have great communication and presentation skills
Be able to multitask and prioritise to meet the needs of the business
Have strong organisational skills
In this role, you will learn:
Project management skills
Stakeholder management skills
Organisation and prioritisation
You'll work with:
Kate Swarbrick (Head of Brand & Creative)
Kristine Lurane (Brand & Creative Project Coordinator)
The Brand Marketing, Product Marketing and Merch teams
Product Owners, Country and Segment Managers
Requirements
We're interested in anyone who meets one, or a combination of the following:
Experienced and/or keen interest in Project Management
Confident in using Google Sheets and other programmes in Google Workspace
Experienced and/or keen interest in learning how to use Jira to manage a variety of projects
Access to a fast and reliable internet connection of at least 6mb down and 1mb upload. We recommend you use speedtest.net to check.
If you require a reasonable adjustment to the application/selection process to enable you to demonstrate your ability to perform the job requirements please include this at the foot of your covering letter. This will help us to understand any modifications we may need to make to support you throughout our selection process.
In return for everything you can bring, we can offer you an exciting role in a fast-growing and dynamic business, with plenty of career opportunities.
Benefits
Here's a couple of the things that make Twinkl a great place to be:
A friendly, welcoming and supportive culture. We believe work should be fun and always put people before process.
Flexible working with opportunities to work from home.
Diversity, inclusion and belonging – our Employee Network Program includes working groups for LGBTQ+, People of Colour, Disabilities (visible and invisible), Women in Tech and Working Parents.
Continuous Professional Development (CPD) – Our ever-evolving program includes: Monthly progression reviews, Twinkl's Management Scheme, commercial awareness training, leadership coaching quads, career chats and mentoring.
Collaboration across continents! You'll plug into a global team working to help improve the lives of educators around the world.