Full Time
TZS 3,200,000 Per Month Gross USD / Year
Salary: TZS 3,200,000 Per Month Gross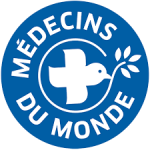 Website Médecins du Monde
Médecins du monde or Doctors of the World, provides emergency and long-term medical care to the world's most vulnerable people.
JOB DESCRIPTION
Project manager Harm Reduction
| | |
| --- | --- |
| Mission country: Tanzania | Post location : Dar es Salaam |
| Written by:  Program Coordinator | |
Starting date: April 2023
I – Hierarchical relationship
The Project manager reports directly to the Program Coordinator and in case of absence, to the General Coordinator. The Project manager has a functional link with the Medical Coordinator, TRC Manager and MEAL Manager.
II – Global objective of the position
The overall objective of the position of Project manager is to coordinate and provide support to Project team, local CSOs and Authorities and ensuring constant and smooth implementation quality and comprehensive harm reduction services for people who use drugs (PWUD) through technical assistance and onsite support. More specifically, the project manager will oversee the UNITAID funded project on Hepatitis C prevention for People Who Use Drugs.
III – Tasks and responsibilities
Strategy
Contributes to the design of the yearly action plan.
Informs about advocacy and training needs for the Project action plan.
Actively establish strategic partnership with other stakeholders linked to the project (Tanzanian civil society, iNGOs, authorities and law enforcers).
Provide support to local CSOs in program planning, implementation and review along with other team members
Project management
Lead meetings with partners and authorities during the inception and planning phase of the project.
Ensure the high-quality and on time execution of project activities.
Follow-up of the financial forecast & expenditures of the project, reporting to the Prog Co. about eventual deviations or risks.
Organise, in collaboration with the program coordinator, the weekly and monthly activities for his/her team
Organize monthly review meetings with the project team and take corrective measures to identified gaps and challenges.
Analyse program data in collaboration with MEAL manager and provide feedback to Management, Project team, and other stakeholders linked to the project for quality improvement of services.
Support, in collaboration with the Project officer, the local partners through regular field visits, sharing of best practices, facilitation, and technical assistance as appropriate
Continuously assess and identify the capacity needs of the Project team along with other stakeholders
Provide inputs in developing capacity building plan and provide training and mentorship with support from Training department.
Ensure that the staff under his/her responsibility respect the internal regulations, the codes of conduct and security rules
Review the performance of the team under his/her direct responsibility
View also : Assistant Nursing Officer Grade II Job Vacancies at Ministry of Health Tanzania – 25 Posts
Project manager Harm Reduction Job Vacancy at Médecins du Monde
Other tasks
Provide relevant and consistent support in the development of advocacy strategy and creating enabling environment
Actively involve and provide consistent support in monitoring and evaluation of Project activities.
Provide relevant and consistent inputs in the development of IEC materials, training modules, guidelines, case studies etc.
Represent MdM in various forums as requested or approved by the Program coordinator or the General Coordinator, advocating for harm reduction and comprehensive prevention, care and treatment services for PWUD
Contribute extensively in organising seminars, workshops, conferences and other events upon request of General coordinator
Note that this job description must remain flexible to respond to any additional tasks or changes as per the context.
Background of the candidate
Qualifications:
A degree in clinical medicine, Nursing, Public Health, Social work, Community development or related field.
Professional Experience
At least 3 years' experience in a similar position within NGOs or healthcare sector.
Knowledge of the harm reduction approach and familiarity with working with PWUD.
Specific trainings/courses in public health/mental health, Harm Reduction, project management will be considered as a valuable asset.
Experience working in HIV and Hepatitis prevention/treatment and care.
Experience with KVP communities, their social and legal context.
Experience on OAT (methadone,  buprenorphine).
View also: Public Health Administrative Specialist (PEPFAR) Job Vacancy at the US Embassy Dar es Salaam – TZS 68.6M Per Year
Project manager Harm Reduction Job Vacancy at Médecins du Monde
Required Skills
Project management and coordination skills
Comfortable with budget elaboration and reporting.
Strong communication, networking and interpersonal skills
Sound knowledge on harm reduction and community mobilisation  
Team management skills
Good computer skills including MS Outlook, Word, Excel and Power point
Decision-making and problem solving
Ability to supervise, mentor and monitor staff
Languages
Written and oral fluency in English and Kiswahili required