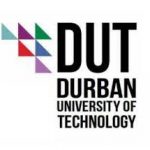 Website Durban University of Technology (DUT)
The Durban University of Technology is a multi-campus university situated in KwaZulu-Natal, South Africa.
Project Manager Job Vacancy at Durban University of Technology (DUT)
Durban University of Technology (DUT) is located on the warm east coast of South Africa. It sprawls over seven (7) campuses in tropical and picturesque Durban, and in Pietermaritzburg, with its undulating hills that flow over from the Drakensberg Mountain.
According to our ENVISION2030 strategy, DUT's DNA has two strands, namely 'people-centred and engaged' and 'innovative and entrepreneurial'. These are interwoven intrinsically by a number of double pairs consisting of 'values and principles' that bind our double-helix together. The extrinsic expression of our DNA is via The DUT-Way; which demonstrates our collective character and behaviour.
The University's ultimate goal is to contribute towards improving the lives and livelihoods of all its people, both internal and external. DUT consistently strives towards excellence and greatness in teaching-learning and in research-innovation; something that has been recognized recently when The Times Higher Education's World University Rankings placed DUT within the top 500 of Universities in the world and within the top 5 universities in South Africa. The enactment of these internationally recognized strengths is demonstrated in our impactful engagement internally and externally in service of our localities, the region and the country at large.
Real Estate Management
Post: Project Manager (s) (Ref R240)
Minimum Requirements:
• NQF Level 7 qualification in Built Environment OR Engineering OR related field.
• A Professional Project Management or A registration as Project Manager Qualification or certification is important/ advantageous or ability to register within a short time.
• At least five years' experience in a project management environment.
• Three years' experience as a specialist in the area of qualification
• Technical knowledge
• Construction & Project management knowledge
• Negotiating Skills.
• Knowledge of the operations of a university, or organisation with similar needs and constraints, and its environment.
• Strong planning, organising, and delivering ability.
• Strong interpersonal and communication skills and the ability to work.
• Strong team abilities.
• Competent time management skills.
Project Manager Job Vacancy at Durban University of Technology (DUT)
Summary of Duties:
• Develops and planning of projects and understanding of relevant project management related policies, frameworks, procedures, plans and systems as relevant to processes.
• Develops and applies criteria to determine whether initiatives should be registered as projects.
• Defines the project quality control mechanisms to ensure adequate quality control application across project time span.
• Preparation of project specifications and planning of construction projects
• Liaison with Finance and Procurement re appointment of consultants and/or contractors and prepares procurement specifications
• Identifies project risks in accordance with set procedures involving stakeholder inputs.
• Project manages construction projects on site including, regular site meetings with contractors, regular liaison with Specialist Projects, to ensure cost control and that actions are managed within the allocated timeframes.
• Manages project quality in accordance with policies, procedures, and legal requirements.
• Defines risk response control to enable the pro-active management of the identified risks.
• Oversees the projects undertaken to ensure the desired results are achieved, the most efficient resources are utilised, and the different interests involved are satisfied.
• Conducts quality assurance in accordance with set schedules to ensure that the project deliverables adhere to set standards.
• Prepares and submits reports/statistics of work undertaken reports to various structures as required, in accordance with the reporting schedule.
• Track and report on project portfolio performance, providing a real-time, comprehensive, and prioritised view of all projects.
• Compiling budget for the area of responsibility.
• Monitors and measures the department performance in accordance with the metrics agreed upon in the performance agreements and corporate balance score card
Project Manager Job Vacancy at Durban University of Technology (DUT)
Salary: Market related
Contact Person: Miss. BZ Ngcobo
Email Address: HCSRecruitment@dut.ac.za
Status of Position: Permanent
Please complete an official application for employment form and send a detailed CV, copies of ID, qualifications and a covering letter with the exact name of the post you are applying
for to: HCSRecruitment@dut.ac.za
Kindly note:
Communication will be entered into with short-listed candidates only. Only applications made on our application for employment form would be considered. Application form obtainable from our website www.dut.ac.za
Closing date: 06 December 2022 @ 16:00pm
"While DUT strives for equal opportunities, preference will be given to suitable candidates in terms of the
University's equity policy" The University reserves the right NOT to make an appointment.
Download Application for Employment Form Here