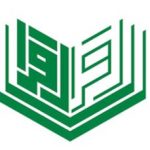 Website Aga Khan Education Service, Tanzania (AKES)
Aga Khan Education Service, Tanzania (AKES, T), is a private, not for profit, service company
PYP Coordinator Job Vacancy at Aga Khan Education Service, Tanzania (AKES)
The Aga Khan Education Services in Tanzania (AKES,T) operates three schools, from nursery to secondary levels. Each school aims to provide a quality education that imparts a broad set of personal and intellectual skills which develops independent inquiry and critical thinking abilities. The origins of the Aga Khan schools in Tanzania go back to the 19th century when a girls' school was started around 1905 in Zanzibar by Sir Sultan Mohamed Shah Aga Khan III. The focus of AKES in Tanzania is to implement educational programs that are designed to assist students in acquiring life skills as well as an intellectual foundation that will enable them to make their way confidently in a world increasingly characterised by globalisation and technological advancement. To meet the needs of diverse communities, AKES, T is part of the Aga Khan Development Network (AKDN), a group of private development agencies working to improve living conditions and opportunities for people of all faiths and origins in specific regions of the developing world. AKES in Tanzania operates schools which run both National and International curricular IB PYP ,IGCSE  and IB DP
Key Responsibilities
• The PYP Coordinator is responsible for providing information, guidance and administrative support to students, colleagues, the Head of School, and the community; and for the coordination of all PYP-related activities.
• The PYP Coordinator is the key person in the PYP and should possess excellent interpersonal, communication and administrative skills; be IT literate; and have a strong sense of responsibility for the academic needs and personal welfare of students. A fundamental understanding of IB program requirements is essential.
PYP Coordinator Job Vacancy at Aga Khan Education Service, Tanzania (AKES)
The requirements
• Bachelor's Degree or Masters in Education from an accredited college or university.
• At least 4 years' experience in PYP practicing and teaching in IB PYP classes.
• Extensive understanding of (IB-PYP) standards and practices.
• Should have strong ability to support teachers in implementing the IB-PYP expectations through collaborative planning and lesson modelling.
• Ensure effective communication and collaboration among all staff members.
• Conduct parent information sessions.
• Publish articles pertaining to the PYP in the school newsletter.
• Prepare and circulate an annual analysis and feedback of PYP assessment results.
• Circulate all relevant information received from the IB.
• Prepare and submit documentation required for authorization and evaluation.
• Act as the liaison between the school and the IB.
• Provide outreach to the wider PYP community through discussion forums, e-mail and school visits.
• Establish/maintain links with other PYP schools in the region.
Applications should include a cover letter that demonstrates their suitability for the role with a detailed Curriculum Vitae, and the names of three professional referees one should be the current employer, by 30 May 2023
How to Apply :
Read: Why it is Important to always Update your CV to Match the Job Description.