Full Time
Applications have closed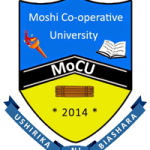 Website MoCU
Moshi Co-operative University
Quantity Surveyor Job Vacancy at Moshi Co-operative University (MoCU)
VACANCY ANNOUNCEMENT
JOB TITLE: QUANTITY SURVEYOR (1 POST)
1.0 BACKGROUND
Moshi Co-operative University (MoCU) is among the beneficiaries of the World Bank financing through the Higher Education for Economic Transformation Project (HEET-P166415) that is being implemented for five years (2021-
2026). MoCU intends to use part of the funds to construct and rehabilitate its teaching and learning infrastructure at Kizumbi Institute of Co-operative and Business Education (KICoB) in Shinyanga Region, and Moshi Campus in Kilimanjaro Region. These activities require expertise in civil works. Thus, the University intends to apply parts of the proceeds for hiring a Quantity Surveyor (QS).
2.0 INVITATION
The Vice-Chancellor invites eligible applicants to apply for the aforementioned post. Interested applicants must provide information indicating that they have the required qualifications and relevant experience to perform the job. The applicant should not be above 50 years of age. The incumbent will serve as the focal point for all measurement matters under the Project and will provide comprehensive surveying estimations; conduct feasibility studies and prepare bills of quantities, time, and labour costs; prepare, negotiate, and analyse costs for tenders and contracts; coordinate work effort, and advise on a range of legal as well as contractual issues.
3.0 EDUCATION AND PROFESSIONAL QUALIFICATIONS
The required education and professional qualifications shall include the following:
a) Bachelor's Degree in one of the following fields: Quantity Surveying or Building Economics or equivalent qualifications from a recognised Institution, and;
b) Registration with the Architects and Quantity Surveyors Registration
Board (AQRB) as a Quantity Surveyor.
4.0 SKILLS AND EXPERIENCE
The applicant is required to have the following skills and experience related to the duties and responsibilities to be performed:
a) At least six (6) years of cumulative experience (after AQRB registration)
in conducting measurement of quantities in infrastructure projects;
b) Practical knowledge of interpretation of the FIDIC and World Bank conditions of the contract;
c) Must have served as a Measurement/Quantity Surveyor in at least three
(3) projects within the last six (6) years;
d) Strong analytical skills and the ability to synthesize complex concepts and communicate them effectively;
e) Good communication and social skills along with demonstrated initiative, synthesis ability, personal dynamism and self-motivation;
f) Fluency in spoken English and ability to write lucid reports and documents in English; working knowledge of Kiswahili is desirable, and;
g) Experience in using internet-based applications and demonstrated
computer skills, especially using and working with at least one quantity surveying software, and Microsoft office applications such as MS Word, MS Excel, MS PowerPoint and related applications.
Quantity Surveyor Job Vacancy at Moshi Co-operative University (MoCU)
5.0 DUTIES AND RESPONSIBILITIES
The Quantity Surveyor shall undertake the following duties and responsibilities:
a) Provide guidance, technical oversight and professional advice to the project team on matters related to quantification and estimation of construction works;
b) Prepare realistic and up-to-date construction estimates which are in line
with the approved work plans and budget;
c) Review bidding documents /Request for Proposal/prequalification documents on the basis of the Bank's Standard Bidding Documents (SBD) and Standard Request for Proposals (SRFP), and the Borrower's Standard Documents, where applicable, other relevant professional standards;
d) Review contractual claims, establish genuineness and ascertain their consistency with measured works and contract terms;
e) Review and verify guarantees and bonds for construction and rehabilitation works and advise the Project Implementation Team accordingly;
f) Review the application of variations of contracts for construction and rehabilitation works and advise the Project Coordinator on matters related to genuineness and value for money;
g) Participation in internal and external meetings as required by the Project
Coordinator;
h) Participate in pre-site visit meeting(s), and verify project needs in line with bidding documents;
i) Participate in pre-proposal meetings and negotiations;
j) Conduct regular site visits to ongoing works to follow up on the quality of works and contract management issues;
k) Support the Project Team in the coordination of activities with other development partners, and;
l) Perform any other duties that may be determined by the Project
Coordinator and provide any other necessary advice.
6.0 DELIVERABLES
The Quantity Surveyor will be required to deliver the following outputs:
a) Technical review reports and recommendations on construction and rehabilitation works;
b) Full records of all quantification and measurements of construction and rehabilitation works;
c) Site inspection reports, and;
d) Notes, presentations, and comments on technical documents, project meetings, and other related matters.
7.0 REMUNERATION AND BENEFITS
The annual gross salary will be United States Dollars (USD) twenty-four thousand ($ 24,000) where USD two-thousand ($ 2,000) shall be paid on a monthly basis upon certification by the Deputy Project Coordinator based on satisfactory performance of the required duties and responsibilities.
8.0 TERMS OF SERVICE
The Officer (QS) shall report to the Project Coordinator through the Deputy Project Coordinator. The duration of the contract is 12 months and may be extended upon satisfactory performance.
9.0 MODE OF APPLICATION
Interested applicants should apply based on the strength of their qualifications, experience and competence by enclosing the following:
a) Signed application letter (typed or handwritten);
b) Detailed Curriculum Vitae with addresses of TWO referees;
c) Certified copies of relevant academic and professional certificates, academic transcript, birth certificate; and
d) Certification by the relevant national authorities for qualifications obtained in foreign countries.
Testimonials or partial transcripts shall not be accepted or considered in the shortlisting process. Complete applications should be submitted to the following address:
Deputy Vice-Chancellor – Planning, Finance and Administration
06 Sokoine Road, 25121 Mfumuni Moshi Co-operative University Administration Block A, First Floor P.O. Box 474 Moshi, Tanzania
Below the address, the outer envelope should be labelled: APPLICATION FOR QUANTITY SURVEYOR POSITION – HEET PROJECT
10.0 DEADLINE
The deadline for receiving applications is twenty-one (21) days from the date of the first appearance of this advertisement. Applications received after the specified time shall not be considered.
Check Out: Top Reasons for Not Getting Interview Calls
NOTE
The attention of interested applicants is drawn to Section III, paragraphs,
3.14, 3.16, and 3.17 of the World Bank's "Procurement Regulations for IPF Borrowers" Fourth Edition, November 2020 ("Procurement Regulations"), setting forth the World Bank's policy on conflict of interest.
Issued by Vice Chancellor
Moshi Co-operative University (MoCU), Moshi – Kilimanjaro
Date: Released on 3rd January, 2023
Explore More Construction Job Vacancies Here