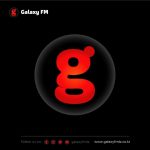 Website Galaxy FM
94.7 , Moshi, Kilimanjaro Tanzania.
Radio Station Manager Job Vacancy at Galaxy FM
WE ARE HIRING!
► Radio Station Manager
Are you a passionate and experienced radio professional with a proven track record of success?
If so, we want to hear from you!
About the Role:
We are seeking a dynamic and experienced Radio Station Manager to oversee the day-to-day operations of our popular radio station. As Radio Station Manager, you will be responsible for:
• Developing and implementing strategic plans to achieve station goals.
• Overseeing all aspects of station operations, including programming, marketing, sales, and finance.
• Managing and motivating a team of talented radio professionals.
• Ensuring that the station complies with all TCRA regulations.
► Qualifications:
• Bachelor's degree in Radio Broadcasting, Communications, or a related field.
• 30-40 years of Age.
• 5+years of experience in radio management.
• Proven track record of success in developing and implementing strategic plans.
• Strong leadership and communication skills.
• Ability to work independently and as part of a team.
Benefits:
• Competitive salary and benefits package.
• Opportunity to work in a creative and dynamic industry.
• Chance to make a real impact on your community.
How to Apply :
TO APPLY: Please submit your resume and cover letter to info@galaxyfm.co.tz before 27th November 2023.