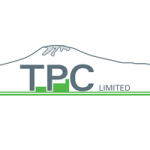 Website TPC Ltd
Situated in the Kilimanjaro region, TPC Ltd is one of Tanzania's largest sugar estates
Radiographer Job Vacancies at TPC Ltd – 2 Posts
TPC Ltd is one of the most respected sugar producing companies in Tanzania. The company is situated at the foot of Mount Kilimanjaro, 22kms south of Moshi Municipality. Applications are invited from qualified, energetic, proactive and dynamic candidates to fill vacant positions in the Corporate Affairs Department – Hospital Section.
POST: 2. RADIOGRAPHER (02 Post)
Reports to the Hospital Manager.
Core Job Description: To provide high quality diagnostic imaging services and other radiograph services.
Key Accountabilities:
Preparing examination rooms, positioning patients for imaging exams.
Assessing and monitoring patients through treatment and follow-up.
Working closely with medical specialists to plan treatment of tissues defects.
Screening of abnormalities.
Producing and interpreting high quality images of the body to identify and diagnose injury and disease.
Assess patients and their requirements to work out which radiographic techniques to use.
Take responsibilities for radiation safety in your work area, including checking equipment for malfunctions and errors.
Manage referrals to ensure patients receive radiation dose as low as reasonable possible.
Supervising staff and patients in radiation work areas.
Provide support and reassurance to patience, taking into account their physical and psychological needs.
Documenting information with computers.
Core Competencies:
Should demonstrate ability to work on standby, maintain high degree of confidentiality and proper communication skills. Must be a good team player
Personal Specifications
Formal secondary schooling up to 'Advanced' standard, Degree or Diploma in Diagnostic Radiography with Sonography, must be registered by Tanganyika Medical Imaging and Radiology Council. 5 years working experience in the related field will be an added advantage.
MODE OF APPLICATION
Candidates meeting the requisite qualifications should submit their written applications and detailed CV to the address below, describing how they see themselves qualifying for these positions. They should also send copies of academic certificates, three references, daytime telephone numbers and e-mail addresses. The closing date for all applications will be 19th September, 2022. Moreover we appreciate in advance receiving applications from all interested candidates, however only shortlisted candidates will be contacted. And "if you do not hear from us within 14 days from the closing date, please consider yourself unsuccessful."
Human Resources Executive Officer, P. O. Box 93, Moshi, Kilimanjaro
Tel: +255272754389, FAX:+255272754391
E-mail:' tpc@tpc.co.tz '
Recommended: Read our Job Tips Here to enhance your Application