Contractor
Applications have closed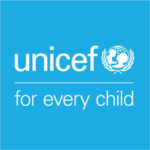 Rapid ProDHIS2 National Consultant Job Vacancy at
UNICEF
UNICEF works in some of the world's toughest places, to reach the world's most disadvantaged children. To save their lives. To defend their rights. To help them fulfill their potential.
Across 190 countries and territories, we work for every child, everywhere, every day, to build a better world for everyone.
And we never give up.
For every child, deliver.
National Digital Health Strategy 2019-2024
Timely and accurate data collection is vital to guide appropriate policy and programmatic decision-making. Tanzania has been a front-runner country in digitalized health management information systems and their application into national programmes in sub-Saharan Africa. The National digital health strategy 2019-2024 in Tanzania was launched with strong leadership from the Ministry of Health, Community Development, Gender, Elderly and Children (MoHCDGEC) with a commitment to accelerate the transformation of the Tanzanian healthcare system through innovative, data-driven, client-centric, efficient, effective, and integrated digital health solutions. The strategy outlines strategic goals and priorities that include improving efficiency, accessibility, quality, and continuity of care through the digitalization of health service delivery in a holistic way. UNICEF is committed to supporting the implementation of this strategy, including contributing to the development of new approaches to data generation and use.
Digital client feedback mechanisms and the Mama na Mwana platform
Routinised digital client feedback has the potential to inform service improvement and increase social accountability. In 2017-2020, UNICEF piloted the implementation of the Mama na Mwana (MnM) SMS-based client feedback platform in Njombe and Mbeya regions. The objective was to improve service quality and uptake through capturing mothers' feedback on the health services they received during pregnancy and childbirth. The feedback was provided through SMS and collated into scorecards and discussed during "Social Dialogues" between health care workers and community members. The theory of change was that increased levels of accountability would increase service utilization and improve quality of care and the program evaluation also reported positive results. In 2021, MnM was redesigned for implementation at scale in partnership with President Office Regional Administration and Local Government (PORALG) and Ministry of Health (MoH). The service has now been integrated into the government integrated Monitoring and Evaluation System(iMES) for scorecard development and use.
The Government of Tanzania has also shown interest in allowing MnM to be integrated with District Health Information System2/Health Management Information System (DHIS2/HMIS) with the vision to accommodate also other areas of primary health care, beyond maternal and New-born care. MnM is overseen by a Steering Committee with representatives. from the government and UNICEF acting as a secretariat. In July 2022, MnM was re-launched in four regions: Dar es Salaam, Mbeya, Kigoma and Dodoma in partnership with BMF, CRS and Afya Pamoja.
As the MnM platform is centralized and running under the GoT approved RapidPro platform, it is now ready to be integrated with other health information systems including the GoT approved comprehensive community health system with the brand name "Unified Community Solution (UCS)".
How can you make a difference?
The overall objective of the consultancy is to ensure UNICEF's technical assistance to the Government in sustaining and scaling the Mama na Mwana program
The specific objectives include:
▪ To provide capacity building to Government ICT Staffs on sustaining, administering, and improving MnM platform.
▪ To provide technical assistance to Government counterparts to maintain and administer the MnM technology
▪ To provide technical assistance in the process of incorporating new thematic areas of care into the MnM platform, scaling up the program to other thematic areas per Government directives and stakeholders needs
Specific Tasks of the consultant
The consultant is expected to provide technical assistance to UNICEF Health section in the following tasks:
1) Maintain and administer Mama na Mwana integration service app within government system and transition full management to government including discussion and documentation on the costs associated with full management.
2) Build capacity of government (MoH and PORALG) ICT teams and transition full management of Mama na Mwana technology to government.
3) Work with Technology Subcommittee for Mama na Mwana to review flows design within Rapid pro to accommodate requests of contents change received from end users, and provide technical skills on rapid pro server migration
4) Extend MnM platform to accommodate other thematic areas including HIV/TB, Family Planning and RCH education messages
5) Harmonization and integrate improvements of iMES and DHIS2/HMIS MnM use case
6) Integration of Mama na Mwana with unified community system to add options on how clients will be registered to the platform.
Rapid ProDHIS2 National Consultant Job Vacancy at UNICEF
KEY TASKS, DELIVERABLES AND TIME FRAME
#
Deliverable
% of total contract
1
Maintain, administer, and improve technology for the Mama na Mwana platform – Maintain and administer Mama na Mwana integration service app within government system and transition full management to government
15%
2
Government counterparts capacitated in managing rapid pro platform and improve the flow's content as per end user requirements – Build capacity of government (MoH and PORALG) ICT teams and transition full management of Mama na Mwana technology to government – To work with Technology Subcommittee for Mama na Mwana to review flows design on Rapid pro to accommodate contents change received from users' feedback

– To provide technical skills on complementing Rapid Pro server migration processes to Tanzania

35%
3
Scope of Mama na Mwana expanded to accommodate feedback on other thematic areas in Primary Health Care -Extend mama na mwana platform to accommodate other thematic areas HIV/TB, Family Planning and RCH education messages
20%
4
Mama na Mwana well integrated with other systems and platforms – Harmonization and integration improvement of iMES and DHIS2/HMIS -Integration of Mama na Mwana with unified community system to options on how clients will be registered to the platform
30%
Terms of payment
The payment for deliverables will be made on a quarterly basis upon submission of progress reports against each of the deliverables. Each payment will constitute 25% of the contract.
| | |
| --- | --- |
| Invoice and report | Submission dates |
| Progress update on deliverables 1-4 | 31st Jan 2023 – 25% of contract value |
| Progress update 2 on deliverables 1-4 | 30th Apr 2023 – 25% of contract value |
| Progress update 3 on deliverables 1-4 | 31st July 2023 – 25% of contract value |
| Final report on deliverables 1-4 | 31st Oct 2023 – 25% of contract value |
PAYMENT SCHEDULE.
Payments will be made upon submission and acceptance of the specified deliverables in the table above under section TASKS, DELIVERABLE and TIME FRAME. UNICEF reserves the right to withhold all or portion of payment if performance is unsatisfactory, if work/output is incomplete, not delivered or for failure to meet deadlines.
METHODOLOGY
The consultant will work under the guidance of Health Specialist (Health information systems, Digital Health and Knowledge management). In addition, to perform the expected tasks, the consultant will be required to work closely with various Government counterparts, development partners and implementing partners.
The consultant will be requested to regularly update the progress status to the UNICEF team members by oral or written as appropriate.
ASSESSMENT / SELECTION PROCESS AND METHODS
Evaluations: The applicant should submit both technical and financial proposal which clearly stipulate how the work will be conducted. The Financial Proposal should include all costs of this assignment including fee, travel costs, accommodation as UNICEF will not pay any DSA.
Proposals will be both technically and financially evaluated. The technical part will carry a weight of 75%, in which the consultant will put clear his/her technical approach to ensure quality attainment of each deliverable and the consultancy in totality. The financial part will carry 25% showing the proposed budget breakdown of consultancy cost for each deliverable (fees, travels and accommodation) and eventual total consultancy cost.
Technical proposal will be evaluated on the following the criteria:

Years of expertise experience
Academic qualifications
Specialized expertise
Relevant Experience
MEDICAL EVACUATION COVERAGE
The consultant will be required to submit the proof of medical/Health Insurance with medical evacuation coverage.
REPORTING
The Consultant will work under the supervision of the Health Specialist (Health information systems, Digital Health and Knowledge management), in close collaboration with Health Manager (PHC) and the Chief of Health
LOCATION, DURATION & LOGISTIC
The consultancy is based in Dar es salaam and will cover a period of 84 working days from December 2022 to November 2023.
A consultant is expected to travel a maximum of 26 days per the assignment. Transport costs incurred during field travel will be reimbursed to the consultant.
To qualify as an advocate for every child you will have…
Bachelor's degree in computer science, Information Technology, Business Administration, mathematics, engineering, or related area. Masters will be an added advantage.
Experience in IT or database administration a plus
Experience in: Multiple OS platforms with strong emphasis on Linux (CentOS, Red Hat, Ubuntu), Mac OS X, and Windows systems
Experience working in a research/projects environment that relies extensively on Open-Source solutions
Knowledge and experience of using RapidSMS, RapidPro and DHIS2 is an asset.
Knowledge and experience of using Open SRP platform is an asset.
Experience working with MNOs and aggregators.
Experience in setting up and managing SMS gateway and integration with MNOs.
Experience in Software design, documentation, testing, and maintenance
Hardware requirements experience
Data management and programming skills
Proven skills in communication, networking systematic thinking and ability to conceptualize, plan and execute ideas.
Fluency in spoken and written English and Kiswahili
Rapid ProDHIS2 National Consultant Job Vacancy at UNICEF
Employment experience – 7 years progressively responsible professional work experience at national level in software developments especially with mobile and SMS based information systems. A suitable candidate should have experience in the following areas.
Implements computer system requirements by defining and analysing system problems, designing, and testing standards and solutions.
Defines application problem by conferring with clients, evaluating procedures and processes.
Develops solution by preparing and evaluating alternative workflow solutions.
Controls solution by interpreting specifications and coordinating production with programmers.
Experience of working with the Mama na Mwana Information System will be an added advantage
Validates results by testing programs.
Ensures operation by training client personnel and providing support.
Provides reference by writing documentation.
Accomplishes information systems and organization mission by completing related results as needed
Experience with desktop and web/application development using various technologies, implementing business logic, maintaining software applications, documentation and generating APIs.
Good working knowledge of major relational database management systems, advanced design skills and development of scalable, modular, extensible applications with open APIs.
Experience in implementing systems with Python, Java, JavaScript, PostgreSQL, angular and spring boot, HTML/CSS
Experience in Teamwork and team building
Experience in general consulting skills
For every Child, you demonstrate…
UNICEF's values of Care, Respect, Integrity, Trust, Accountability, and Sustainability (CRITAS).
To view our competency framework, please visit here.
UNICEF is here to serve the world's most disadvantaged children and our global workforce must reflect the diversity of those children. The UNICEF family is committed to include everyone, irrespective of their race/ethnicity, age, disability, gender identity, sexual orientation, religion, nationality, socio-economic background, or any other personal characteristic.
UNICEF offers reasonable accommodation for consultants/individual contractors with disabilities. This may include, for example, accessible software, travel assistance for missions or personal attendants. We encourage you to disclose your disability during your application in case you need reasonable accommodation during the selection process and afterwards in your assignment.
UNICEF has a zero-tolerance policy on conduct that is incompatible with the aims and objectives of the United Nations and UNICEF, including sexual exploitation and abuse, sexual harassment, abuse of authority and discrimination. UNICEF also adheres to strict child safeguarding principles. All selected candidates will be expected to adhere to these standards and principles and will therefore undergo rigorous reference and background checks. Background checks will include the verification of academic credential(s) and employment history. Selected candidates may be required to provide additional information to conduct a background check.
Remarks:
Only shortlisted candidates will be contacted and advance to the next stage of the selection process.
Individuals engaged under a consultancy or individual contract will not be considered "staff members" under the Staff Regulations and Rules of the United Nations and UNICEF's policies and procedures, and will not be entitled to benefits provided therein (such as leave entitlements and medical insurance coverage). Their conditions of service will be governed by their contract and the General Conditions of Contracts for the Services of Consultants and Individual Contractors. Consultants and individual contractors are responsible for determining their tax liabilities and for the payment of any taxes and/or duties, in accordance with local or other applicable laws.
The selected candidate is solely responsible to ensure that the visa (applicable) and health insurance required to perform the duties of the contract are valid for the entire period of the contract. Selected candidates are subject to confirmation of fully-vaccinated status against SARS-CoV-2 (Covid-19) with a World Health Organization (WHO)-endorsed vaccine, which must be met prior to taking up the assignment. It does not apply to consultants who will work remotely and are not expected to work on or visit UNICEF premises, programme delivery locations or directly interact with communities UNICEF works with, nor to travel to perform functions for UNICEF for the duration of their consultancy contracts.
UNICEF only considers higher educational qualifications obtained from an institution accredited/recognized in the World Higher Education Database (WHED), a list updated by the International Association of Universities (IAU) / United Nations Educational, Scientific and Cultural Organization (UNESCO). The list can be accessed at http://www.whed.net/.
The UN system in Tanzania provided a work environment that reflects the value of gender equality, teamwork, diversity, integrity, a healthy balance of work and life and equal opportunity for all, including persons with disabilities
Qualified persons with disabilities are encouraged to apply for UN vacancies and are protected from discrimination during all stages of employment."