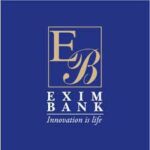 Website Exim Bank Tanzania
Exim Bank (Tanzania), is a commercial bank in Tanzania
Receptionist Job Vacancy at Exim Bank Tanzania.
POSITION: Receptionist
JOB GRADE:  BO II
NO POSTS: 1
DEPARTMENT: Retail Banking – Customer Service
REPORTING TO: Assistant Manager Customer Service
LOCATION: Assistant Manager Customer Service
HOURS OF WORK: 8am – 5pm Monday to Friday.Additional hours as required by workload.
1. PURPOSE OF JOB:
Receptionist involves managing consumer, visitors and calls in a professional and efficient manner. The receptionist has to perform various clerical duties, which support in the presentation and operation of a professional organization. EXIM Bank receptionist is responsible to assist customers in smooth and efficient manner to adhere to all protocol in line with EXIM Bank goals, strategy, and values.
View also  : Senior Operations Officer Job Vacancy at World Bank
2. PRINCIPAL ACCOUNTABILITIES:
• Answering telephone calls, direct screen calls taking and relaying messages
• Providing information to callers, greeting person entering the organization and directing individuals to correct destination
• Dealing with queries or requests from customers and public
• Preparing letters and documents, receiving, and sorting out deliveries
• Scheduling appointments, organizing meetings, maintaining appointments diary either electronically or manually
• Sound judgmental powers: ability to manage difficult customer situations, to respond promptly to the needs of the customer, solicit feedback to improve service, respond to requests for service/assistance
• Ability to adapt to change, meet the changing demands of the work environment, any delays or other unexpected demands
• Dependability: to follow instructions as well as take responsibility for their actions and keep commitments
• Quality management- look for means of improving as well as promoting quality
• Ability to work well as part of a team- to exhibit objectivity and be open-minded towards the ideas and views of others, give as well as
welcome feedback, contribute to building team spirit, aid others to succeed
• Flexibility of working on shift
• Other duties as assigned
3. COMPETENCIES:
• Good social skills
• A sound knowledge of telephone etiquette
• Verbal and written communication skills
• listening skills, problem analysis and problem solving, customer service orientation
• Organizational skills, attention to detail, judgment, adaptability, teamwork, stress tolerance, resilience. Persuasiveness, problem solving, adapt ability, tenacious, negotiation skills, high energy level
View also: Administrative Assistant Job Vacancy at FHI 360
4. QUALIFICATION AND SKILLS:
• Diploma/ Degree or equivalent
• Required language proficiency
• Knowledge of customer service principles and practices
• Knowledge of call center telephony and technology
• Some experience in a call center or customer service environment
• Good data entry and typing skills
• Knowledge of sales principles and methods, proven track record in sales