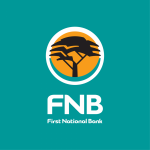 Website First National Bank (FNB)
First National Bank is one of South Africa's "big four" banks. It is a division of FirstRand.
Receptionist Job Vacancy at First National Bank (FNB)
About
      make a promise
      be deeply invested
      value our differences
      build trust, not territory
      have courage
      always do the right thing
      stay curious and you have one simple goal: to improve the lives of customers through simple, effective solutions that meet their needs, contact us today and join a winning team. All appointments will be made in line with the Bank's Employment Equity plan The Bank supports the recruitment and advancement of individuals with disabilities. In order for us to fulfill this purpose, candidates can disclose their disability information on a voluntary basis. The Bank will keep this information confidential unless we are required by law to disclose this information to other parties.
purpose
Receive visitors to the organization, determining their needs and directing them accordingly
experience and qualifications
Grade 12
1 to 2 Years related experience
Receptionist Job Vacancy at First National Bank (FNB)
additional requirements
In accordance with National Credit Act (NCA) candidates applying for this role will require a credit record check.
responsibilities
Manage costs / expenses within approved budget to achieve cost efficiencies
Deliver exceptional service that exceeds customers' expectations through proactive, innovative and appropriate solutions
Ensure efficiency in terms of answering the telephone, directing calls and ensuring the calls are directed to the correct individuals
Ensure all communications with clients are professional, resulting in compliments.
Resolve all customer queries efficiently, and within agreed timelines.
Provision of an efficient administration service through careful and timeous planning, reporting and updating of all related information
Comply with governance in terms of legislative and audit requirements
Serve as first point of contact to FNB visitors, determine their needs and direct them accordingly.
Manage own development to increase own competencies
Recommended: Read our Job Tips Here to enhance your Application