Full Time
Applications have closed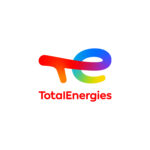 Website TotalEnergies
TotalEnergies is a multi-energy company.
JOHANNESBURG-BIERMANN AV(ZAF)
Job Description
The B2B team seeks to appoint a Regional Sales Manager!
As a Regional Sales Manager you will be responsible for the following activities:
HSEQ
Ensure constant adherence and compliance to company HSEQ and security standards, local by-laws, standards and regulations so as to minimize all risk pertaining to company assets and protection of life.
Mining sales management:
You will give input on annual budgeting process and ensure sales budgets for fuels are achieved in the Mining market

Nurture, maintain and manage good customer and stakeholder relations

Negotiate supply agreements with Mining customers

Manage and control the maintenance spend at Mining sites

Effectively manage pricing, GMVC, rebates and ensure all costing associated with customers is accounted for

Ensure that under recoveries (e.g. transport, product returns, maintenance costs, etc.) are collected  

Manage the level of gross margin after variable expense (GMVE) per customer

Manage customer credit (resolve errors, perform reconciliation), and ensure customer service delivery

Conduct variance analysis / business reviews per customer, compare to budget and take corrective action where appropriate

Ensure continued improvement in the accuracy of sales forecasting

Compile monthly business review and KPI's, including asset management

Effectively manage contracts and administration

Ensure that all contractual obligations are honoured by both TotalEnergies and the customer
Mining strategy:
Participate in developing sales and marketing penetration strategies and new business models and ensure all Mining business models are up-to-date and effectively managed

Develop and grow new business opportunities in the Mining market

Ensure that all new business leads are recorded, auctioned and implemented

Implement and manage promotions and marketing strategies / activities as directed to ensure marketing objectives are reached

Collect and report market intelligence, competitor activities, pricing strategies etc.
Mining investment projects:
Investigate and propose opportunities for investment with special attention to new Mines

Manage capital expenditure, commitments and liquidations in the Mining sector
People Management:
Effectively manage employees through applying the company People Management principles, and to develop, coach and mentor subordinates to promote a positive working environment which will attract and retain skilled staff and increase productivity
Wet Stock Management:
Ensure that ISP contractors adhere to policies and procedures

Ensure that ISP contractors  control delivery and unloading of product onsite

Ensure that ISP contractors undergo training

Document and escalate any issues  onsite the Line Manager

Agree on temperature compensation method (standard or ambient) per dealer
Regional Sales Manager B2B Job Vacancy at TotalEnergies
General:
Ensure Procurement Policies and procedures are adhered to

Ensure business rules for Asset Management are adhered to, the monthly AUC report is acted upon and the Asset survey is completed by reporting teams
Context and environment
Managing a sales team nationally, and in cooperation between the sales team and the technical manager, ensuring that customer technical requirements are met through the tribologists.

Tension in achieving an effective balance between marketing benefits and profitability for both Customers and TMSA 

Implement financially viable profitability solutions for each customer ensuring long-term sustainable and profitable business in the mining market where competition on price is strong

You will be

responsible

for managing the mining division's sales activities in order to meet and achieve optimal profitability and sales budgets, while at the same time ensuring long term sustainable and profitable business

Accountable for TMSA assets in their region from the time they are in use until decommissioning

Key performance areas: mass balance and training of ISPs

Job dimensions:




| | |
| --- | --- |
| Financial | OPEX – 24.5M ZAR;  CAPEX – 30M ZAR; No of customers – 12; Asset value – ZAR105M; Fuel Sales Volume –400 000 KLiters/a; |
| People | 3 |
| Scope | Sales Area as defined- Western Area |
| Governance | Contracts |
Candidate profile
Required experience, qualifications, skills and attributes:
Appropriate degree in sales / business management or administration and 4-6 years marketing and sales management experience in the oil industry or a comparable industry, or Diploma plus 6-8 years marketing and sales management experience in the oil industry or a comparable industry

Exposure to analysing and interpreting financial statements / results either in studies or work experience

Interacting with employees, customers, and mine management

Good sales management, negotiation and conflict resolution skills; good analytical and presentation skills

Good knowledge and understanding of business and legal basics

Mining Industry sales experience advantageous

Good knowledge and application of people management and interpersonal skills

Good knowledge and application of TMSA's Code of Conduct / Ethics and Policies and Procedures would be advantageous