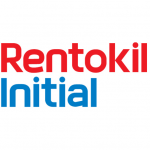 Website Rentokil Initial
Rentokil Initial provides services that protect people and enhance lives.
Description
Rentokil Initial:
Rentokil Initial is a Global services company employing over 45,000 colleagues across 84 countries. The Company is at the cutting edge of technology and innovation as it strives to protect people and enhance lives, by controlling pests, improving hygiene and improving interior spaces with plants and scenting.
We are experts in the fields we operate in, investing in training, science, innovation and technology, and affording our employees Opportunities for Growth and Development
Listening and acting on feedback is part of our culture to support colleagues and our customers. Rentokil Initial regards equality and fairness as a fundamental right of all of its colleagues.
We live our values of Service, Relationships and Teamwork which were identified by our colleagues across the world.
Find out more on careers.rentokil-initial.com
Our family of businesses:
Rentokil Pest Control is the world's leading commercial pest control company who provide quality, diligent and friendly services to all our customers.
We operate in 92 of the top 100 cities
Although we don't provide the most luxurious of services, this is certainly essential for all of our customers, and to make sure service happens.
Initial Hygiene is the world's leading hygiene services company who provide quality, diligent and friendly services to all our customers. We produce high quality, tailored hygiene product ranges for washrooms – across all sectors and industries where our customers look to us for our knowledge and integrity
Ambius is the world leader in providing interior landscaping services for a range of customers from boutique hotels, to shopping centres. We use planting, scenting, flowers, artwork and exterior landscaping maintenance to improve the environment for the benefit of the customer and their employees. Ambius is a global brand across North America, Europe South Africa and Australia.
We have central support functions of Human Resources, IT, Finance, Legal and Marketing & Innovation in the Rentokil Initial Head Office locations and in country.
You would be supporting the Pest Control, Hygiene & Ambius business in South Africa – Kwa Zulu Natal Region
Regional Sales Manager Manager Job Vacancy at Rentokil Initial
Requirements
A vacancy has arisen for a REGIONAL SALES MANAGER KZN in our South African Business
To provide leadership, focus and expertise for RISA through a targeted high level operational sales strategies in order to create an effective sales force and enable achievement of all company sales objectives and profitable growth in the region
This role will involve the creation and implementation of the overall company sales strategy, by assisting and supporting Sales Managers and sales team to achieve and exceed budgeted sales, new and existing, thereby ensuring excellence is achieved across all business units in the region
Do you have what it takes? If you want to be considered for this role you will need:
QUALIFICATIONS, EXPERIENCE & SKILLS
Relevant Sales Management/ Degree/ Diploma / Successful track record in Sales management.
Preferably a degree/diploma in Sales /marketing or business
Minimum of 3 – 5 years of related experience
Ability to provide strong strategic leadership which is simple & practical for the businesses to implement
Strong orientation/connection with the values of service, relationships and teamwork and the Customer
Excellent Negotiation & Coaching skills
Quality orientation /attention to detail
High Emotional IQ
High energy level / self motivated / team player / collaborative / initiative / innovative / persuasive
High integrity / disciplined / structured / determined / tenacious inspirational
Highly developed communication skills (written / verbal / non-verbal)
Ability to form high level customer relationships
Ability to interpret data in order to guide decision-making
Excellent planning and organising / work management skills
Result focused with market & competitor awareness
Experience in leading marketing and sales teams with great people leadership skills
Understanding of SHE and Risk management principles
Ability to read and interpret basic financial report
Drivers Licence
KEY WORK OUTPUTS and ACCOUNTABILITIES
Setting Regional strategy for sales, preparing and implementing sales system improvements and implementing change.
Achieve turnover growth through customer retention, gross sales, product sales and Key Account opportunities and job revenue, better than budget.
Provide inspired and motivational leadership.
Ensure the retention of all quality sales managers and sales colleagues.
Conduct performance reviews with all key persons to identify and effectively address under performance.
Develop and implement successful cross divisional interaction to create creased sales opportunities.
Track/monitor and analyse all aspects of sales.
Ensuring infield assessments are being regularly and effectively conducted
Prepare forecast in collaboration with Sales Managers and KAMS
Assist in the implementation and development of action plans to penetrate new markets.
Keep accurate records of competitor activities, pricing structures and threats.
Ensure the retention and development of key relationships and identification of opportunities.
Manage and support drive to decrease terminations and losses within the company.
Setting and ensuring compliance with pricing/discounting policies
Drive improvements in the sales process and the organisation to increase the effectiveness of the teams.
Working hand in hand with Capability Leaders to ensure all Training and Skills development gaps are met and maintained.
Scrutinise all tracking and pipeline documentation to ensure consistent and accurate reporting and forecasting across all divisions.
Drive the adoption and usage of all Sales Systems and Application
Ensure implementation of Sales methodology & Sales Excellence Path as a performance measure
Effective Recruitment to retain sales colleagues.
Benefits
Are you interested? Here's what you can expect when you join us…
A number of benefits including subsidized Medical Aid, Pension funding
Equal Opportunity
Rentokil Initial South Africa is committed to achieving Diversity and Equity across the business, therefore preference will be given to suitably qualified Employment Equity candidates across all levels. A suitably qualified person in the Act is defined as any person with formal qualification, relevant prior learning; relevant experience or the capacity to acquire within a reasonable time the ability to do the job.
Do you love to provide a valued professional service throughout your community? Do you feel like you could do the job well? Apply for the role today!