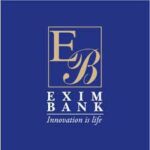 Website Exim Bank Tanzania
Exim Bank (Tanzania), is a commercial bank in Tanzania.
Relationship Manager-Dar Zone  Job Vacancy at Exim Bank Tanzania.
Job Title:
Relationship Manager-Dar Zone
Department:
Corporate and Institutional Banking
Hours of Work:
8am – 5pm Monday to Friday.
Additional hours as required by workload
Reporting to: Regional Manager-Dar Zone
Responsible for: Business Development/ Relationship portfolio management
Region: Dar es Salaam
1. ROLE DESCRIPTION
'
– The purpose of the role is to build and manage rapport with corporate clients so as to ensure optimum customer acquisition, retention and income generation from sales of all appropriate Trade Finance, Assets, Liability and Cash management products of the Bank.
– Best in Class' Relationship Management with Corporate -Strengthening bank's brand in the Corporate arena.
– To generate Revenue Pools for the bank through Corporate sales, leading to fee based income &CASA contribution to the bottom line .
2. KEY RESPONSIBILITIES
– To manage the development to ensure Bank's maximum profitability.
– To identify and develop a target pipeline and aggressively market for new profitable status customers from the identified target sectors.
– Manage key customer relationships through regular contacts and visits by ensuring the effective call program is maintained on all assigned and prospect customers.
3. RISK MANAGEMENT & OPERATIONAL CONTROL
– Maintain a high standard of operational control including adherence to Risk Management and Compliance guidelines.
– Keeping updated with Exim's guidelines tor its internal policies and procedures to mitigate financial loss and fraud within the bank.
– Identifying areas of improvement with internal processes in place.
4. QUALIFICATION AND EXPERIENCE REQUIRED
– Bachelor's degree in business studies economics/accounting or any other related.
– At least 5 years' experience in the Banking industry and exposure to Corporate environment.
5. COMPETENCY REQUIRED
– Excellent management skills
– Excellent written and verbal communication skills in English and Swahili
– Ability to assess customer needs and develop products that suits their needs
Application deadline:- 20 September 2022
Please send your application to hrrecruit@eximbank.co.tz
Applications to be sent with subject being: Relationship Manager-Dar Zone
Recommended: Read our Job Tips Here to enhance your Application