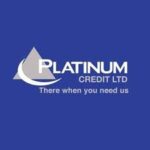 Website Platinum Credit LTD - Tanzania
Platinum Credit Limited is a credit only Micro-Finance Company licensed in Tanzania under the Company's Act
Relationship Officer Job Vacancies at Platinum Credit LTD – Tanzania
Job Title: Relationship Officer
Location: Dar es Salaam
Positions: 2
Main Responsibilities:
• Ensure that the portfolio is performing within the company acceptable limits
• Ensure conversions of pre-banking, demand and repossession
buckets are within company acceptable limits.
• Ensure retention of customers
• Address customer concerns/complaints
• Provide support to all other functions of the department and company
• Ensure all new customers are on-boarded successfully within 3 days of allocation
• Daily conversion reports
• Report on key findings, issues and concerns that arise
Minimum level of qualifications required:
• Bachelor's degree in Public Administration, Business administration or any other related field.
• Teamwork and leadership skills
• Excellent communication skills
• Excellent in computations
• Literacy in Microsoft office applications
• Good time management skills
Relationship Officer Job Vacancies at Platinum Credit LTD – Tanzania
Mode of application and Deadline:
Any interested and qualifying candidate can send a signed letter of application, Updated CV, and copies of testimonials addressed to the HR Manager via:
Email address: careers@platinumcredit.co.tz not later than the 4th  of September 2022.