Full Time
Applications have closed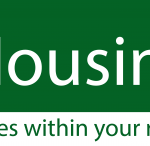 Website First Housing Finance (T) Limited
Aims to be the preferred mortgage provider in Tanzania
Relationship Officers Job Vacancies at First Housing Finance (T) Limited – 2 Positions
FIRST HOUSING FINANCE (TANZANIA) LIMITED commenced its operations in October 2017 as a fully-fledged financial institution specializing on the provision of residential mortgages. The company was licensed by Bank of Tanzania in July 2017 to commence housing finance business under the provisions of The Banking and Financial Institutions Act, 2006 (Cap. 342. R.E.2002).
We are looking to hire competent and skilled Relationship Officers to join our team. If you're confident that you possess strong problem solving skills, excellent communicator, good at sales and marketing, good rapport with customers and a strategic thinker along with analytical mind, First Housing Finance is a great place for you to grow your career.
As Relationship Officer you shall be responsible with overall facilitation of company mortgage business growth and increase in sales volumes by developing and implementing comprehensive marketing and sales plans that promote company's brand awareness, brand recognition and brand loyalty for our company's gaining a competitive advantage in the mortgage market.
Job Title
Relationship Officers (2 Positions)
Reporting to
: Business Manager
Location
: Dar Es Salaam
Duties & Responsibilities – Relationship Officer
Plan for sales activities on a Daily and weekly basis making visits to targeted customers & prospects in line with FHF sales practices and guidelines and ensures sales leads optimization;
Market the Home Loans products to increase the Loan book in line with the Company budgeted weekly and monthly targets;
Identify & acquire home loan pipeline applicants in line with Company's policies;
Marketing FHF social media accounts and ensure are updated on daily basis;
Ensuring graphic designed artworks are well used in different events as per marketing calendar;
Prepare a weekly report based on the sales activities, analyzing with Business Manager the achievements, variances and planning for corrective actions in case of variances
Building relationships with existing customers in order to pro-actively anticipate and address future customer needs and identify sales opportunities Undertake in-branch marketing, special campaigns, and promotions
Develop builder corporate network to source best in class customer profiles, business leads and engagements;
Communicate effectively with clients to understand specific needs and help the credit team to structure the mortgages to the best possible offer in line with cash flows.
Understand Company's various policies and more importantly the AML Policy, KYC policy and mortgage policy as well as regulators various laws, regulation and guidelines;
Liaising and networking in the industry to seek reference checks for clients as well as understanding the industry & economic dynamics;
Ensuring adherence to company sourcing, credit &operational policies
Manage credit quality and control delinquencies, frauds;
Ensuring and monitoring that external regulations of lending as and when updated by various institutions are not violated;
Well versed with property (land/ house/ apartment) related legal & technical require­ments
Own and manage customer queries and complaints by taking ownership and resolving in a timely manner
Updated with all relevant real estate developments and all mortgage chain value;
Manage the process required for delivering reasonable turnaround time;
Provide superior customer experience through courteous handling and effective service.
Deliver world class customer relationship management practices and ensure adher­ence to First Housing Finance Service standards and code of conducts
Monitor and follow up your mortgage portfolio to identify deteriorating credit situations, take appropriate action to address the problem mortgages.
Any other duties and responsibilities as you may be assigned by your supervisors.
Relationship Officers Job Vacancies at First Housing Finance (T) Limited – 2 Positions
EXPERIENCE, QUALIFICATIONS& COMPETENCIES
University degree or advanced diploma in Business Administration, Banking, Finance or related field.
At least 5 years' practical experience in a Financial industry especially on credit functions or Mortgage financing.
Communication and influencing skills, involving staff at all levels of seniority
Facilitation skills
Analytical and problem solving skills
Service excellence
Good time management and organizational skills
Team player
Applications:
Qualified candidates to Send CV and application letter to:info@firsthousing.co.tz
Deadline: 03rd November 2023.