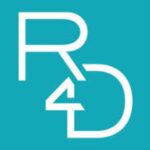 Website Results for Development (R4D)
Results for Development is a global nonprofit strategy consulting organization.
---
Request for Consultant: Finance and Operations Associate at Results for Development (R4D)
Dar es Salaam /
International – Consultancies /
Consultant (STTA, TOR, SOW, EOI)
/ On-site
Results for Development (R4D) is a leading non-profit global development partner. We collaborate with change agents around the world — government officials, civil society leaders and social innovators — to create strong systems that support healthy, educated people. We help our partners move from knowing their goal to knowing how to reach it. We combine global expertise in health, education and nutrition with analytic rigor, practical support for decision-making and implementation and access to peer problem-solving networks. Together with our partners, we build self-sustaining systems that serve everyone and deliver lasting results. Then we share what we learn so others can achieve results for development, too.
We have a unique and vibrant culture at R4D. Diversity, equity and inclusion are at the heart of our work environment and help advance our mission. Diversity—of ideas, identities, perspectives and backgrounds—is vital to who we are and what we do. We seek people who embrace these values and will help reinforce them. Our work culture is collaborative, creative and entrepreneurial. We operate based on trust and respect. Teams across the organization frequently collaborate on programmatic work and support each other in continuously building a better R4D.
In Tanzania, R4D started its operations by supporting the Government of Tanzania (GoT) to increase access to pneumonia treatment for children under five. R4D-Tanzania's portfolio has since expanded to include projects in the health and nutrition sectors. These include increasing access to lifesaving maternal, newborn and child health medicines, increasing access to products for the treatment of acute malnutrition and wasting, and the Frontier Health Markets Engage; a program funded by the US Agency for International Development (USAID) focused on strengthening the health system through improved private sector markets.
R4D is looking for a Finance and Operations Associate to support the day-to-day finance and logistical management of the country office, which is essential to the program's ability to be successful.
D. Tasks:
This role ensures that contracts are moving, and payments are being made in a timely manner, it supports the travel needs of the programs and ensure that projects are  running on track and within budget.
It is expected that the individual in this role will master each of these tasks and will be able to learn and grow to provide stronger financial accounting and operational management support. This role requires   an understanding of USAID rules and regulations as well as the R4D policies and procedures.
Finance
Initiate payment process by preparing payment and petty cash vouchers.
Follow up with vendors on pending invoices and supplies delivery.
Make monthly reconciliations for payments and foreign currency transactions.
Responsible for administrative aspects of bank cash deposits
Prepare and submit vendor agreements (i.e., consultants, sub agreements/contractors/vendors) into Jamis in accordance with USAID and R4D policies and procedures (inclusive of ensuring all procurement processes are met)
Process invoices in Jamis
Support Associate Director Operations in preparing financial reports and presentations, as necessary.
Review the General Ledger for accuracy and ensuring that all expenses are compliant.
Support Associate Director Operations in preparing monthly forecasting and developing annual work plan budgets.
Support other activities as necessary and requested.
Administration
Facilitate workshop arrangements including venue, catering, per diem payments etc.
Ensure project filing and administrative and financial documentation is retained and shared with the appropriate teams at the headquarters along with maintaining the necessary level of confidentiality for the information.
Oversee the facilitation of travel support for all travelers (international to/from Tanzania and domestic travel within Tanzania).
Secure a smooth workflow providing all necessary work materials to team members.
Photocopy and scan documents as needed.
Report to the Associate Director Operations any observed challenges in financial administration and compliance.
Support other activities as necessary and requested.
View also: Subgrants Manager Job Vacancy at Search for Common Ground
Request for Consultant: Finance and Operations Associate at Results for Development (R4D)
Security
Liaise with international travelers before scheduled trips to provide on the ground intel.
Support other activities as necessary and requested.
E. Expected Deliverable (s)
Approved timesheet with a detailed list of submissions.
F. Qualifications:
Excellent communication and interpersonal skills
Customer service
Team working
Multitasking
Fluent English and Kiswahili
Ability to engage and coordinate with a wide range of stakeholders.
G. Education And/or Experience:
A university degree in business administration, or any other Finance related area, is required.
Experience working with USAID awards.
Experience developing budgets.
At least 1 years' work experience in Finance and Administration role.
H. Duration of Assignment
This assignment is expected to be for 4 months from June to September 2023.
I. Location of Assignment
Dar es salaam, Tanzania.
J. Supervision of Consultant
The Finance and Operations Associate will report to the Associate Director, Operations, and will work closely with technical colleagues.
Submission
Please submit your CV and requested rate of pay to Makune Mayenga mmayenga@r4d.org by 14th April, 2023.
How to Apply :
Read: The Job Application Letter Checklist