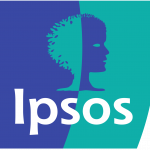 Website Ipsos
Global leader in market research, Ipsos delivers reliable information and true understanding of Society, Markets and People.
Research Assistant Job Vacancy at Ipsos in Tanzania
Ipsos is a world-leading research company operating In more than 80 countries. It has revenues in excess of €1Bn and employs over 16,000 staff worldwide, providing research services and strategic insights to the world's largest corporations and many public sector organizations.
Ipsos is organized in each country of operation across its global business lines and its functions, in a matrix organization that is designed to achieve operational excellence, functional expertise and client satisfaction. The global business lines are research services that fall into the categories of marketing, advertising, loyalty, media, communications and technology and public affairs.
We are Game Changers.
Research Assistant – lpsos in Tanzania
THE ROLE REQUIRED QUALIFICATIONS
Responsible for research projects and related production tasks under the supervision of the Research Executive/Senior Research Executive
• Research design: Providing input into the design of relevant research instruments
• Project execution: Executing a field brief and supervising the process until the deliverables are received
• Ensuring smooth work flow amongst the project processes especially in relation to Field, linking Operations and Research
• Quality control: reviewing and ensuring the highest quality standards of work are maintained at all times
• Reporting: prepare different types of draft reports (e.g. Field reports, outcome presentations
• Client relationship management
• People management: management of project field team in terms of coaching. allocation and monitoring work
Research Assistant Job Vacancy at Ipsos in Tanzania
To be successful in this role you will have:
• Bachelor's degree
• Excellent command of written & spoken English and Kiswahili
• Strong communication and influencing skills
• Good knowledge of market/social research methodologies
• Strong numeric skills
• Ability to work and deliver under pressure
• Team leadership and project management skills
• Excellent computing skills especially in MS Word, Excel and PowerPoint
• Self-driven, results oriented, shows exceptional initiative and is focused on quality and profit
• In particular, candidates with previous research experience are encouraged to apply
If you believe you are the candidate we are looking for, please submit your application and CV detailing your experience for the post and include daytime telephone contacts to;
Careers-TZ.Tanzania@ipsos.co.tz
Application will not be considered If covering letter is not attached. Include "Research Assistant – lpsos in Tanzania" in the cover letter and email subject header.
Only Shortlisted candidates will be contacted.
Deadline for applications: Friday, 23rd September 2022.