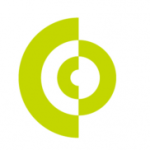 Website Cenfri
The Centre for Financial Regulation and Inclusion is a non-profit think tank that supports financial sector development and financial inclusion in Africa.
Research Intern job Vacancy at Cenfri – South Africa
Client Insights
Contract
Description
About Cenfri
Cenfri is an independent African economic impact agency based in Cape Town. We work to boost economic growth and increase sustainable development in emerging and developing markets. We collaborate with partners to deliver impact through research, capacity-building, convening and innovation support in four focus areas: financial sector innovation, integrity, resilience, and inclusive digital transformation. Our core focus is to understand consumer needs and market constraints to generate insights that can inform policymakers, market players and development partners seeking to unlock development outcomes through sustainable finance and digital inclusion. For more information of Cenfri please visit www.cenfri.org.
Role summary
In the Research Intern role, you will support our research teams with desktop-based research, data analysis, copy-editing, structuring of information and data into clear and usable formats, contributing to project outcomes and findings through critical analysis, and report writing.
Research Intern job Vacancy at Cenfri – South Africa
Requirements
Completed or currently completing a Master's degree in economics or a related field (i.e. finance, development, statistics, politics, data science or law)
Advanced verbal and written English skills. Skills in additional languages such as Spanish, French and/or Portuguese advantageous.
A demonstrated interest (i.e. previous work or studies etc.) in the field of development economics and financial sector development
Proficiency in MicroSoft Office applications
A stable internet connection
The ability to work remotely
Research Intern job Vacancy at Cenfri
The ideal candidate
Is interested in obtaining work experience while studying
Has good writing and presentation skills
Has good quantitative and analytical skills
Has a strong interest in research-related activities
Has good interpersonal skills
Can work independently and as a part of a team
This is a three-to-four month opportunity with the possibility of further engagement.
There is a level of flexibility in the start and end dates.
Application deadline: 12 January 2023
View: An Example of a Fresh Graduate CV PDF / Word DOC – Free Download
How to Apply :