Full Time
Applications have closed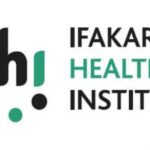 Website Ifakara Health Institute
The Ifakara Health Institute is a health research organization with offices in Ifakara, Dar es Salaam, Ikwiriri, Bagamoyo, and Mtwara, Tanzania.
Research Officer Job Vacancy at Ifakara Health Institute
Job Summary
Position:                    Research Officer (1 Post)
Reports To:               Project Leader
Work Station:          Bagamoyo
Apply By:                   March 15th, 2023
Institute Overview 
Ifakara Health Institute (IHI) is a leading research organization in Africa with a strong track record in developing, testing and validating innovations for health. Driven by a core strategic mandate for research, training and services, the Institute's work now spans a wide spectrum, covering biomedical and ecological sciences, intervention studies, health-systems research, service delivery and policy translation. 
 Position Summary 
Ifakara seeks a qualified and experienced individual to work as a Research Officer (Laboratory Technologist) at the Clinical Trials Facility in Bagamoyo. The Research Officer will support the molecular processing of the samples in clinical trials conducted at the facility.
Duties and Responsibilities
Perform routine tests in assigned areas of the laboratory according to Standard Operating Procedures (SOPs), Quality manual, Safety manual and Sample collection manual as well as in line with GCP, GCLP and approved trial protocols.
Ensure specimens collected and received are documented or managed properly before analysis.
Ensure that all safety procedures are adhered to when collecting, labeling and storing all laboratory specimens.
Ensure that laboratory data including laboratory findings are recorded as per protocol and stored appropriately.
Perform isolation of peripheral blood mononuclear cells (PBMC), and separation and storage of serum and plasma.
Assist in hematological and clinical chemistry sample analysis.
Document and report protocol deviations and implement CAPA for the reported deviations.
Perform malaria antibody ELISA, Intracellular cytokine staining, and ELISPOT assays to assess the immunogenicity of candidate vaccines.
Perform any other relevant duties assigned by the Principal Investigator (PI).
Ensure the provision of high-quality and accurate lab results.
Trace documents and archived sample
View also: 2 Field Interviewer Job Vacancies at Ifakara Health Institute – Form 4 & Above
Research Officer Job Vacancy at Ifakara Health Institute
Qualification and Experience
Bachelor in Medical Laboratory Technology, Biotechnology, Molecular Biology, Clinical Chemistry or other related fields.
At least 1 year of extensive working experience.
Previous experience or familiarity with immunological assays such as ELISA, ELISPOT, ICS, PBMC isolation, and serum/plasma separation.
•       Registered and allowed to practice as a Laboratory Technologist.
 Skills and Competencies
•       Hard working and flexible on time schedules.
•       Competency in microscopy and other laboratory assays such as ELISA, ELISPOT, Flow cytometry, Biochemistry, Hematology and Microbiology.
•       Adhere to IHI core values (Transparency, Responsibility, Integrity, Respect, and Initiative).
Remuneration
An attractive and competitive remuneration package will be offered to successful candidates as per IHI salary scales.
Equal Opportunity
IHI is an equal opportunity employer. We prohibit intentional biases or discrimination and harassment of any kind at the work place and during recruitment. All employment decisions are based solely on job requirements and individual qualifications, and our recruitment process is governed by the labour laws of Tanzania.
View also: 2 Field Interviewer/Clinical Observer Job Vacancies at Ifakara Health Institute
Mode of Application
All candidates who meet the above job requirements should send their application letters together with their detailed curriculum vitae (CVs) showing contact addresses including email, telephone/cell phone numbers and copies of academic and professional certificates to the email address below.
The deadline for this application is 17:00hrs on Wednesday, March 15th 2023. All e-mail application subject lines should include: RESEARCH OFFICER – LMI PROJECT. Only shortlisted applicants will be contacted for an interview. 
Human Resources Manager
IFAKARA HEALTH INSTITUTE
#5 Ifakara Street Plot 463 Mikocheni
P.O. Box 78,373
Dar es Salaam, Tanzania
Email: recruitment@ihi.or.tz