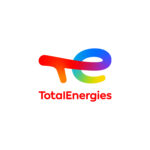 Website TotalEnergies
TotalEnergies is a multi-energy company.
JOHANNESBURG-BIERMANN AV(ZAF)
Job Description
As a Results Analyst you will be responsible for the following activities :
TSA Reporting and Results analysis
To provide the company with Key Performance Indicators (KPIs) on a monthly basis through various reports: Mancom KPIs, Finance Business Review, board figures for RSA, and any other reports which might be requested, on

collating and building accurate data and meaningful comments.
To extract and compile data from SAP Harmonie (GR55) to build a monthly result which should reflect the performance of the company by business channels with all company channels visibly split and then consolidated into one.
Fixed Costs :
To provide meaningful and accurate monthly Opex reports by business channels to be submitted to Total Head Office and TSA Management based on SAP and on relevant reports/discussions from business.
Ensure that operating expenditures in the reporting are in sync with the general ledger and that each department identifies the accruals to be booked by Accounting after making a proper analysis of its costs

Ensure that the postings of actual and budget costs are done in the same correct account for each cost nature (right materials chosen in TL)
For Budget, follow fixed costs per channel in IDU, challenge Business based on actual analysis, and provide detailed analysis of BPEANA for Budget pack in liaison with Business and Budget analyst, and prepare any additional presentation related to.
Download of Slate volumes for the Pricing team.
PCA back up functions
To maintain Profit Center Accounting module in SAP for TSA (RSA + NBE countries) :
Running and updating the assessment cycles for all Support Functions

Maintenance of Profit Center hierarchy and Transfer Price Programs

Ensure Dummy Profit Center is cleared at month end

Managing and maintaining Profit/Cost centres and cost elements in Template Light / PCA environment
To extract and compile data from PCA reports to build a monthly result which should reflect the performance of the company by business channels (for Flash and RES), ensuring a proper reconciliation between management report and general ledger on a monthly basis
HSEQ
To provide reliable and timely analysis to the management
To promote profitability culture across the company
To maintain strict confidentiality with regards to information
Context and environment
Multiple sources of similar information that do not match: ensuring the information is relevant and balances to the local statutory financial statements. Low profitability culture across the organisation, resulting in poor variance analysis in the different business

Results Analyst Job Vacancy at TotalEnergies
Candidate profile
As a Results Analyst , Ideally you will possess the following :
Financial degree plus 3 years related business experience

Accounting knowledge and good personal computer skills (Excel in particular)

Knowledge of Total Group reporting rules would be preferable

Working knowledge of SAP Finance modules (FI, CO, PCA, COPA)

Key competencies include good interpersonal skills, ability to work under pressure and meet deadlines, analytical ability and attention to detail

English is the working language
Metier
Cost Control & Reporting, Accounting, Taxes Customs & Insurance
Region, department, area
South Africa
Employment type
Regular position
Experience level required
Minimum 3 years
Employer company
TotalEnergies Marketing South Africa (Pty) Ltd
Branch
Marketing & Services
About us / company profile
Give your best to better energy and make the commitment with Total. With over 500-plus professions in 130 countries, we offer high safety and environmental standards, strong ethical values, an innovation culture and wide-ranging career development. Be part of the global team whose mission is already shared by 100,000 employees: to make energy better each and every day.