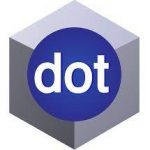 Website DotActiv
Category Management Solutions
Description
Retail planners play a pivotal role in the success of any business that has its roots in the retail industry. In the case of DotActiv, they help us to transform the in-store experiences of our customers and drive sales and profit. This is why we are looking to expand our team. With a starting Cost to Company of between R9 000 and R12 000 per month, we're searching for people who value strategic planning and problem-solving, customer satisfaction and working in an innovative environment. Is that you?
WHO IS DOTACTIV?
In order to explain who DotActiv is, it's first important to explore the topic of category management. That's because category management is a core part of our business and has been for the past 25 years.
The idea behind category management is straightforward: it's the process used to manage product categories to deliver value to shoppers in a bid to increase both the sales and profit for a retailer. In short, it is the science behind how retailers decide on which products to stock as well as how to organise these products in-store so as to please their customers.
Our history dates back to 1991 when we launched as a Category Management consultancy. In 1997, we became the first company to establish a formalised and collaborative management process between a retailer and supplier when we signed Pick n Pay as a client.
That wasn't our only first. In 2001, when we relaunched under the name of DotActiv, we became the first company to create a data-driven category management system. The fact that we have since expanded and evolved that system means today, we have more than 2000 retail professionals using our planogram software in over 110 countries.
WHAT CAN YOU EXPECT FROM THIS JOB?
Now that you know what you can expect from us, it's time to unpack what you can expect from this job As a retail planner working at dotactiv, your responsibilities will include:
• Creating strategic assortment plans
• Designing data-driven floor space plans
• Planning and building data-driven shelf plans
• Conducting floor and space plan analytical reviews;
• Build ranging reports and category analytical reviews;
• Maximising customer and category performance by considering category strategies and plans, product financial performance, shopper psychology and aesthetic appeal; and
• Supporting, advising and guiding retail customers where required.
You'll have access to DotActiv's all-in-one category management software to complete all of the above.
Retail Planner Job Vacancy at DotActiv – South Africa
Requirements
WHAT CAN YOU EXPECT FROM YOU?
In our quest to find the right candidate to fill the important position of retail space planner, we need to ensure that they have the required skills to perform the job. We have broken the required skills into three parts: Education Skills, Knowledge and Computer Skills; and Soft Skills
EDUCATION SKILLS
• A Consumer Science degree or a similar degree at a recognised and accredited university;
• A good understanding of English (You must be able to speak, read and write at a business proficiency level); and
• While not required, 1 to 2 years of experience in a retail environment is advantageous.
KNOWLEDGE AND COMPUTER SKILLS
• General retail business experience within a retail environment;
• Know the principles of category management (beneficial);
• Know merchandising principles and techniques (beneficial);
• Have the necessary product knowledge and understand product ranges;
• Computer literate with special attention to:
– Intermediate MS Office (Word, Excel, PowerPoint);
– Google G-Suite/Google Docs for business;
• Understand the computer packages and systems currently used by DotActiv and customers (training will be provided)
SOFT SKILLS
• You must have excellent oral communication skills;
• You must have excellent interpersonal skills;
• You must have a high capacity to represent the DotActiv brand;
• You must have a high degree of internal client engagement;
• You must have the ability to multitask;
• You must be able to remain attentive in an often busy environment; • You must be naturally calm and focused;
• You must be a team player;
• You must be versatile enough if participation in other types of activities is required.
Benefits
Too often, we've come across job offers that focus first on what they expect from their applicants without thinking about the person who intends to apply. That's not what you'll find with DotActiv. As our visions clearly state, we aim to exceed the expectations of our staff. Here's What You Can Expect From Dotactiv When Joining The Team As A Retail Space Planner.
• You'll receive a Cost to Company of between R9k and R12k, depending on your qualifications and experience;
• You'll have the opportunity to upskill yourself in any field that adds value to your current position; • We offer you a transparent job grading system; and
• We offer you a developmental path specific to your circumstances, allowing you to track your progress.