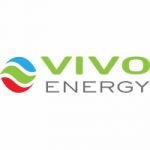 Website Vivo Energy
Vivo Energy is committed to the ongoing development of its people.
Retail Portfolio Planning Manager Job Vacancy at Vivo Energy
Description
Job Purpose
To manage the Retail network portfolio to maximise its med and long term profitability and returns including capex optimisation and improving the like for like growth.
Principal accountabilities:
Custodian of the retail portfolio master plan, to be reviewed annually.
Ensure retail network investments are aligned with the approved network strategy.
To perform investment appraisals of growth/value added projects and to prepare business cases for capital expenditure requests, including Maintenance capex budget.
Timely negotiation of property purchase, lease agreements agreements/ supply agreements and renewal and financing (loans, prepaid rentals/rebates) for existing company-leased and dealer-owned service stations
Act as Project Manager for all site optimization projects.
Coordinate Key retail data collection and updates: market data (both at macro and micro level) including competitors data
Retail focal point for annual update of Site Profitability Statement (SPS), Segmentation, and subsequent action plan (Identifications and disposals of unprofitable assets on the retail network, platform migration…)
Work with the Operational Support team to establish the integrated profitability to both VE and Retailer and provide input in the Retailer Master Plan determining the best fit of retailers to sites and optimal rentals payable.
To act as Property Manager for the retail network in view of optimising the value of the asset base and ensure that it enhances business performance.
Provide input into site design for specific projects with the Engineering team.
Retail Portfolio Planning Manager Job Vacancy at Vivo Energy
Requirements
Degree in Architecture, Planning, Land Economy, Civil or Structural Engineering
Minimum 7 years' of work experience, preferably in a FMCG industry.
Good understanding of the country's geography with past experience on the field country wide
Excellent Project management capabilities
Experience in real estate/urban planning is an advantage
Good networking with authorities involved in the regulation of petroleum industry.
Pragmatic, hands-on and ability to spend substantial time travelling in the field/on site – requires driving license.
Analytical with good business/financial acumen
Strong negotiation skills
Results oriented and ability to deliver through others and lead team synergies
Closing date of submission is 11th November, 2022