Full Time
Applications have closed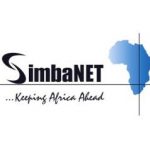 Website SimbaNet Ltd
SimbaNET (T) Limited is a Licensed Public Data Operator with National and International Applications License.
Retention Account Manager Job Vacancy at SimbaNet Ltd
SimbaNET Tanzania Limited is part of the Wananchi Group and one of East Africa's leading Internet, data and multimedia communication solutions providers.
SimbaNET seeks to recruit a Retention Account Manager (RAM) who will be responsible for client accounts, fostering the relationship between SimbaNET and the customer. The RAM will also manage any new projects or issues related to the customer.
JOB RESPONSIBILITY
1. Provide excellent customer services and ensure satisfaction by deploying new strategies for retention.
2. Own customer's journey, ensure issues are resolved.
3. Give timely response and feedback to customer queries.
4. Ensure no portfolio customer churns or burns.
5. Track customers' contract validity and engage for renewals.
6. Prepare product presentations for and pitch to, customers.
Retention Account Manager Job Vacancy at SimbaNet Ltd
Qualifications:
– 2+ years of experience in account management and Upselling.
– Minimum of a Degree in Business Administration, Marketing/commerce or related courses.
– Knowledge of MS-Office & should have Own Laptop.
Apply to recruitment@simbanet.co.tz before 6th September 2022.
Recommended: Read our Job Tips Here to enhance your Application