Full Time
Applications have closed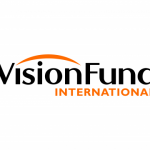 Website VisionFund Tanzania Microfinance Bank Ltd
VisionFund Tanzania Microfinance Bank Ltd(VFT MFB) formerly known as SEDA is a fast growing and reputable Micro Finance Bank.
Risk and Compliance Officer (Credit Risk) Job Vacancy at VisionFund Tanzania Microfinance Bank Ltd.
VISIONFUND TANZANIA MICROFINANCE BANK LTD
VACANCIES
VisionFund Tanzania Microfinance Bank Ltd (VFT MFB) formerly known as SEDA is a fast growing and reputable Micro Finance Bank (MFB), has a loan book of TZs. 17 billion and 30,000 customer base, more that 5,000 of them being small holder farmers. VFT-MFB is seeking to employ a dynamic and committed Tanzanian young men & women who have passion for people's economic development to fill in the vacant positions detailed here below;
Work reference no. 025/22
Position: Risk and Compliance Officer (Credit Risk)
Reporting to: Head of Risk and Compliance
Responsibility:
The Risk and Compliance Officer (Credit Risk) main responsibilities are to review and ensure that the credit risk is minimized and the bank is able to recover from any losses that might occur. Additional duties involve performing credit risk analysis and conducting independent loans review to ensure loans are adequately underwritten, properly graded, appropriately priced, and conform to the bank's policy. The reviews and analysis performed will help the bank manage the risk in the loan portfolio by ensuring compliance with Bank and regulatory requirements, as well as following up on trends identified so appropriate controls can be developed and implemented at VFT MFB.
Main tasks
Monitor the bank's credit risk and trigger timely portfolio reviews to find out the root cause of the emerging credit risks and Communicate weaknesses identified to the credit underwritings
Ongoing monitoring of the credit quality of the portfolio (portfolio review and early detection of deteriorating credits) by highlighting early warning signs of credit deterioration and advising the turnaround strategy.
Perform a comprehensive review of sampled new loans and modifications to identify any credit weaknesses, policy or regulatory violations, servicing deficiencies, or trends.
Prepare early warning and checks for adequacy and appropriateness of the information used in the evaluation of the customer Credit applications.
Identify, analyze and report to the management the credit risk trend with corrective actions required
Ensure that sound credit risk measurement and monitoring tools are developed and implemented in a standardized manner
Preparation of weekly, monthly and quarterly credit risk analysis reports by different categories such as loan size, client sector, product, Branch, and Loan Officer and trigger portfolio reviews.
Risk and Compliance Officer (Credit Risk) Job Vacancy at VisionFund Tanzania Microfinance Bank Ltd
Education/Experience
A bachelor's degree in Banking and Finance, Accounting, Microfinance, Economics, Business Administration, Finance, or any related field.
Minimum of 3 years' experience in credit review, credit analysis, or in a business lending-related position.
A Certification in Risk Management Experience
Excellent understanding of credit risk management systems
Excellent financial analysis skills especially financial ratio analysis to determine credit worthiness.
An understanding of the functions of and the implementation of Credit Bureau strategies.
Knowledge of current banking laws and regulations required loan documentation and bank lending policies
Special / Personal Abilities
Achieving Capabilities:
Achieving quality results & service. Practicing accountability & integrity. Communicating information effectively.
Thinking Capabilities:
Thinking clearly, deeply and broadly. Understanding the Microfinance Industry. Understanding Vision Fund mission and operations.
Self-Managing Capabilities:
Demonstrating Christian values in life and work. Learning for growth and development. Maintaining work/life balance and effectiveness.
Relational Capabilities:
Building collaborative relationships. Practicing gender and cultural diversity. Influencing individuals and groups.
About our working environment & remuneration. 
VisionFund Tanzania Microfinance Bank has a calm and harmonious working environment where staffs are highly valued. Good work is recognized and rewarded accordingly and there is an opportunity to grow professionally and spiritually.
Mode of Application:
Interested and suitably qualified individuals should forward their application letter, attaching copies of their academic and professional certificates; detailed CV's with three referees to vftHRstaff@vftz.co.tz.The position should be the subject of the email application. OR through the postal address below.
The Chief Executive Officer, VisionFund Tanzania Microfinance Bank Limited
P.O. Box 1546, Arusha TANZANIA.
The application should reach the undersigned not later than 09th September 2022.
N.B.  Only short-listed candidates will be contacted
Disclaimer
VisionFund Tanzania Microfinance Bank would like to inform the general public that it has not engaged any consultant/agent to conduct recruitment on its behalf