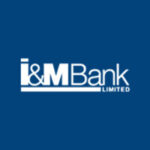 Website I&M Bank (T) Limited
It's Banking... But Better
Risk Officers, Operational Risk & Compliance Job Vacancies at I&M Bank (T) Limited – 2 Positions
Job Purpose:
Supporting implementation of risk and compliance frameworks in the Bank, i.e. providing assurance that the Bank's operations are conducted in line with approved policies and procedures, and ensuring compliance with regulatory and supervisory requirements.
Qualifications:
• Bachelor Degree in Business Related field from a recognized university with at least 3.8 GPA and Division I or II in O-level and A-level.
• At least two years of relevant working experience in Banking
• Excellent Communication and interpersonal skills
• Successful completion of a graduate management program will be an added advantage
Risk Officers, Operational Risk & Compliance Job Vacancies at I&M Bank (T) Limited – 2 Positions
Apply Now
If you meet the above criteria, kindly Submit your CV and copies of certificates to recruitment@imbank.co.tz
Deadline for application is on 11th November 2022. Only successful applicants will be contacted.
Read : The top 4 important Skills to include in your CV in 2022.
Recommended: Read our Job Tips Here to enhance your Application