Full Time
Applications have closed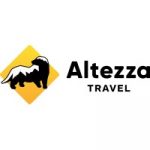 Website Altezza Travel Ltd
Altezza Travel is a local leader in exciting adventure trips
Safari Driver (Tour Guide) Job Vacancy at Altezza Travel Ltd
Job Details
Altezza Travel wishes to invite competent, qualified, experienced, and dedicated Tanzanians to fill in the job vacancies positions currently available in the company as follows;
Position Title: Safari Driver(Tour Guide)
Responsibilities
Understands the company's objectives and standards, values, and culture of the company applying them on the job daily.
Greet all guests promptly at scheduled tour times
Outline the tour and timeline before beginning
Determine if any guests have physical restrictions that should be considered
Answer any questions that the guests have
Demonstrate extensive knowledge of our facility and related topics
Remain calm, friendly, and enthusiastic at all times
Escort guests through the tour, taking breaks as needed Keep the tour moving on schedule while still being considerate to guests
Achieves customers' expectations and performance targets of the department.
Ensures Security awareness and safekeeping of all valuables trusted in your care (e.g. company's equipment).
Safari Driver (Tour Guide) Job Vacancy at Altezza Travel Ltd
Qualification
Valid Class C driving License
minimum 5 years of experience as a safari guide
Good written and verbal communication skills in English knowledge
Good knowledge about Wildlife, Tanzania, and its National parks
Simple mechanical knowledge of motor vehicles
Experience with radio communication & common manual safari vehicles
How to Apply: All interested applicants should submit a cover letter, CV, supporting documents, and phone number to HUMAN RESOURCES MANAGER, ALTEZZA TRAVELLING LIMITED P.O .Box 938 Moshi Kilimanjaro. or send through hr@altezza.travel Please make sure the subject of your email will be: Safari Driver– APPLICATION Deadline for the submission of applications is at 4 PM on 15/ November /2023 Only applications in English will be considered. Please note that only short-listed candidates will be contacted