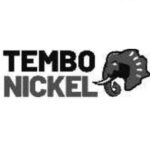 Website Tembo Nickel Corporation
We are Tembo Nickel Corporation Limited ("Tembo Nickel") – a company built in partnership to take the Kabanga Nickel project into development. Our landmark partnership with the government and people of Tanzania has been structured to deliver shared value, based on equity and trust.
Safety Systems & Compliance Specialist Job Vacancy at Tembo Nickel Corporation
SAFETY SYSTEMS & COMPLIANCE SPECIALIST
Position Summary:
Safety System & Compliance Specialist provides general Safety system support and legal requirements compliance to the health and safety team and the site al large, including but not limited to Checking all the documents on the occupational health and safety management system and advice their review to the responsible document holder.
The successful candidate will report to the Safety Lead
Duty Station: Ngara
Roster: 6/3
Duties and Responsibilities
Ensure administration and management of the health & safety management system in line to the IS04500L2018.
Identifying all legal requirements and Appointments pertaining to Mining act and OSHAact.
Ensure compliance to applicable codes, legislation and procedures including health and safety.
Interact and cooperate with all department members and ensuring support in filling and documenting work-related documents.
Designing Health and safety auditing tool/audit system to ensure compliance.
Communicate audit outcomes with the relevant heads of department and ensure actions are closed out in a timely manner.
Identifying all elements of TNCL safety framework system establishing an audit system to ensure compliance and audit compliance to current or active permissions and licenses.
Organize and maintain a document control system, team meetings, solve safety issues, coordinate audits, and inspections, track corrective actions and incident data, review important safety documents and other duties that require a high degree of attention to detail.
Assist in to make improvement and implement required changes relation to health and safety management system.
Manage the operation of the document control centre to ensure that all users have the latest version of appropriate documentation in a timely manner.
Develop and maintain a comprehensive filling system and computer database/system for all documents to be retained in the documentation in a control centre.
Ensure that department documents are well managed, organizing an archiving system, retrieving documents upon request, and outlining a long-term storage strategy.
Ensure a timely, accurate and efficient preparation and management of documents, control the numbering, sorting, filing and retrieval of both electronic and hard copy documents produced by the departments.
Maintain quality assurance of all outgoing documentation, track, transmit and accurately file hard copy and electronic documents.
Coordinate multi-office and work-sharing information in a timely manner. Perform any other duties that may be required from time to time as directed by your supervisor / Manager.
View also: Safety Superintendent Job Vacancy at Barrick – Bulyanhulu Gold Mine LTD
Safety Systems & Compliance Specialist Job Vacancy at Tembo Nickel Corporation
Qualifications
Diploma/Degree in OHS Management system.
ISO 45001:2018 OHS Management system certification.
Any Health and Safety related qualifications.
5-10 years' experience in a similar role.
Any other relevant training certification to deliver role requirements.
How to Apply
Applicants are invited to send their resumes indicating the role tittle in the subject via email jobs@tembonickel.com
Application closing date is 25th April,2023
Note: We are committed to provide equal employment opportunities based on merit and we do not charge candidates any fees in the whole recruitment process.
Tembo Nickel offers a competitive remuneration package and ONLY shortlisted candidates will be contacted.
Women are strongly encouraged to apply.
For and on behalf of Tembo Nickel, Kabanga Nickel Project.