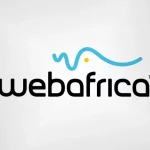 Website Webafrica
When it comes to getting you connected online, Webafrica has got you covered.
Sales Administrator – 6 month contract Job Vacancy at Webafrica
Description
Webafrica is in search of a Sales admin to work closely with the Area manager and the Sales team
We know that Sales people need a little help at times when it comes to their Administration.
So, we are looking for an individual who has a passion for sales – but the admin thereof instead.
If you have a keen eye for detail, and you are OCD-level organised, this role may just be a good fit for you.
NB! This is a remote role!
Send us your deets and let's set up a meet!
Purpose of the role:
To assist the Area manager in maintaining the administration of the sales team that moves into the different areas across the country and to ensure that information provided, and data recorded is effectively captured onto the correct company platforms.
Sales Administrator – 6 month contract Job Vacancy at Webafrica
Requirements
Minimum Requirements:
Matric Certificate with 70% to 80% Aggregate in Maths and English
Intermediate to advanced skills in Microsoft Excel
Strong working knowledge of office management systems and procedures
Proven Track record as an admin or office assistant
Key Competencies
Self-motivated and self-disciplined
Passionate and committed
Innovative and proactive
Target and goal orientated
Ability to work solo or in a team on projects
Excellent written and verbal communication skills
Excellent time management skills
Strong organisation skills
Ability and willingness to learn and adapt continuously
Humility and modesty
What you will be doing:
Handling inbound sales tickets and queries on the Vuma Reach product

Logging new tickets and following up on existing ones
Following up on the required information for the tickets prior to submission to ensure the data is correct.

Google Maps

Reporting each week on company systems and ensuring that data is correctly captured for the Google Maps function of the company

Events

Working with outbound teams to arrange events

Reporting on active/live areas on internal company CRM systems.
Assisting the marketing team with flyer drops
Benefits
Webafrica will provide the successful candidate with the required equipment as well as internet connectivity in order to carry out duties effectively.