Internship
Applications have closed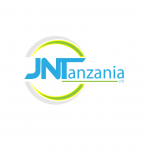 Website JN Tanzania Ltd
JNTanzania are trusted suppliers of replacement & spare parts for heavy machinery and equipments.
Sales and Service Engineer Intern Vacancy at JN Tanzania Ltd
JN Tanzania Ltd has many years of experience in shipping industrial parts and equipment from UK and USA.  We are trusted suppliers of genuine CAT and Perkins Spare parts for construction equipment and industrial power generation engines, Genuine Timken bearings and power transmission for heavy-duty machinery and equipment to serve the purpose beyond expects
JN Tanzania with our global network distributors and partners, together with our wealth of experience, enables us to offer low prices on heavy machinery spare parts. We pride ourselves on genuine, high-quality equipment and parts at a consistently competitive price with fast delivery and reliable after-sales support to give extra peace of mind
JN TANZANIA is looking for sales and service Engineer Intern, based in Dar es Salaam to search for orders and increase sales of the company.
RESPONSIBILITIES
• Sales construction machines and spare parts
• Sales of Generators and Spare parts
• Repair and Service Construction Machines
• Repair and Service of Water Pumps
QUALIFICATIONS
• Bachelor degree in Industrial Engineering or Water Resources and Irrigation Engineering
• A minimum of 0-2 Years Experience
• Ability to work in dynamic Environments
• Able to perform necessary Instructed sales and service engineering task in various conditions/ climates
• Effective Communication skills
• Problem Solving skills
• Significant attention to details
• Knowledge on water pumps and Solar Systems will be an Added advantage.
Sales and Service Engineer Intern Vacancy at JN Tanzania Ltd
How to Apply:
Interested Candidates May send their CV and Academic Certificates, Transcripts and Cover Letter  in one  Document to jmarius@jntanzania.co.tz before 31st August,2023 at 10.00 am.
Read Also: How to get your First Job after Graduating