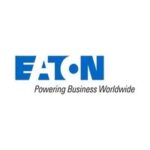 Website Eaton
Eaton Corporation plc is an American-Irish multinational power management company
Sales Engineer – LV Specialist Job Vacancy at Eaton
Job Responsibilities
Develop and coordinate market share and monthly forecasts of financial performance
Advise and counsel Segment leader on operating strategies and forecasting of stock Inform management of results and recommend corrective actions to address customer issues.Develop and implement marketing campaigns to develop the brand.Compliance with Eaton corporate policy
Must be able to present to customers via power point
Qualifications
Education level required: N6 / S4 in Electrical Engineering / BTEch / Bachelors in Engineering.
4+ years of experience
The candidate needs to know how to grow market share, have knowledege of LV products
Must be able to communicate with employees at all levels, Great team player, Multitasking, Analytical and problem solving skills
Legal Requirements (specific To Country)
Sales Engineer – LV Specialist Job Vacancy at Eaton
What We Offer To You
Permanent contract in a fast-growing global company
Challenging projects in dynamic collaborative team
Flexible working solutions (home office, remote, flexible working hours, part time etc.)
We make your voice matter – we value safety and trust. This is a place where you can speak up and be heard. There's room here for everyone because we believe that every person matters.
Recommended: Read our Job Tips Here to enhance your Application