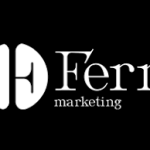 Website Tan-Fern Group Tanzania Limited
The fast growing Tanzanian Advertising and Marketing agency with vast knowledge and many years of experience in Tanzanian market.
Sales Executive Job Vacancies at Tan-Fern Group Tanzania Limited – (4 Posts)
Job Description
Tan-Fern Group Tanzania Limited is looking for competent candidates to fit the listed positions: –
Sales Executive (4 Posts)
Duties and responsibilities will include:
Setting sales goals and developing sales strategies.
Researching prospects and generating leads.
Contacting potential and existing customers on the phone, by email, and in person.
Handling customer questions, inquiries, and complaints.
Preparing and sending quotes and proposals.
Managing the sales process through specific software programs.
Building and maintaining a CRM database.
Meeting daily, weekly, and monthly sales targets.
Participating in sales team meetings.
Renumeration
Competitive salaries and remunerations will be offered
Sales Executive Job Vacancies at Tan-Fern Group Tanzania Limited – (4 Posts)
Read Also: 11 Guidelines to follow in CV Writing
Recommended:  The 7 Important Interpersonal Skills for any Job
How to Apply:
Send your CV accompanied with copies of certified certificates through dhr@tanfemgroup.co.tz
Only qualifying candidates will be communicated
Applications deadline: will be by 22nd November 2022 at 5:00 pm