Full Time
Applications have closed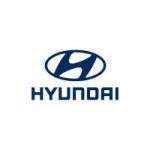 Website Hyundai Automotive South Africa
Hyundai Automotive South Africa Ltd. is a dealer network and automobile manufacturer based in Bedfordview, South Africa and a subsidiary of Hyundai
Sales Executive New Vehicles (Hyundai N1 City) Job Vacancy at Hyundai Automotive South Africa
Job Description
The Sales Executive will be required to achieve set sales targets by providing all customers with unrivaled service excellence and maintaining constructive relationships in order to ensure that every customer's experience has been outstanding.
Specific Role Responsibilities
Develop the business to reach set sales targets for the month.
Drive specific strategies to retain and grow the existing customer base.
Manage customer expectations to ensure effective delivery of service.
Total commitment to achieving sales targets and growth by venturing and creating opportunities using own skills.
Identify and venture into new revenue streams.
Ensure customer's escalation is managed and feedback is provided.
Negotiating the terms of an agreement and closing sales.
A strong understanding of industry and market trends and customer behaviour.
Evaluate vehicles correctly.
Qualifications and Experience
Minimum Grade 12.
3 years sales executive experience.
A Code 8 Driver's Licence is vital.
Computer literacy
Proven track record of meeting regular monthly targets.
Sales Executive New Vehicles (Hyundai N1 City) Job Vacancy at Hyundai Automotive South Africa
Skills and Personal Attributes
Customer and sales management.
Understanding of the compliance governing the retail industry would be an advantage.
Knowledge of the areas' most spoken languages an advantage.
Experience in cold calling to develop a client base.
Growing the market experience.
Knowledge of Higher Gear.
Knowledge of dealership policies and procedures.
Knowledge of broader competitive motor industry.
Knowledge of economic & financial factors affecting the industry.
In-depth product knowledge on all related aspects.
Knowledge of product image and corporate branding.
Product Knowledge will be huge advantage.
Self-motivated priority-setting and time management.
Oral communication skills; negotiation and influencing skills.
Accurate customer needs analysis and understanding.
Accurate customer qualifying.
Interpersonal and interactive skills.
Effectively understanding and interpreting customer behaviours and emotions.
Strong administrative skills.
Professionalism and presentable.
Negotiation and persuasiveness skills.
Closing skills.
Networking and lead generation skill