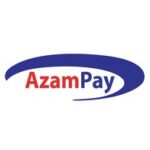 Website AzamPay
AzamPay is specialized in the development of end-to-end online payment management solutions for companies operating in East Africa.
Sales Manager Job Vacancy Job Vacancy at AzamPay
WE'RE HIRING
SALES MANAGER
An experienced sales professional reporting to the Head of Sales and Marketing who can grow the business through acquisitions of new business and partners, while meeting the monthly sales target.
He/she will also maintain relationships and generate business from
existing customers, while staying regularly in touch with them to
understand their requirements.
• Bachelor's Degree in Advertising, Marketing, Communication Social Science or equivalent.
• 5+years of sales experience in corporate sales, mobile money, Payment gateways or equivalent,
• Successful previous experience as a sales representative or sales manager, consistently meeting or exceeding targets.
• Demonstrated ability to communicate, present and influence credibly and effectively at all levels of the organization.
• Proven ability to drive the sales process from plan to close.
• Strong business sense and industry expertise.
• Good negotiation and problem-solving skills.
• Business knowledge.
• Ability to work with all levels of company staff
• High levels of honesty, integrity, and reliability.
Sales Manager Job Vacancy at AzamPay
How to Apply :
Email your CV at hr@azampay.com
Deadline :May 15, 2023.