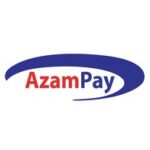 Website AzamPay
AzamPay is specialized in the development of end-to-end online payment management solutions for companies operating in East Africa.
Sales Manager – Payment Gateway Job Vacancy Job Vacancy at AzamPay
WE'RE HIRING
SALES MANAGER – PAYMENT GATEWAY
l An experienced soles professional who responsible for generating revenue by closing sales, adding new customers and retain existing customers, develops strong relationships with these customers to ensure sensitivity to the customer's needs, concerns, and emerging requirements.
• Bachelor Degree in Sales, Marketing, Entrepreneurship, Business Development, Communications or other relevant field.
• 5+years' experience in Sales from Banking, E-commerce or Mobile money
• Strong oral and written communications skills
• Negotiating skills
• Excellent customer service and sales skills.
• Good negotiation and problem-solving skills
• Business knowledge
• Ability to project a strong, positive image of him/herself and the Company.
Sales Manager – Payment Gateway Job Vacancy at AzamPay
Are you looking to grow your career in sales?
Do you have a strong business sense and industry expertise in Sales and payment gateway?
If yes, then we have an exciting opportunity for you!
We are looking for a Sales Manager for our Payment Gateway to join our team.
As a Sales Manager you will be responsible for:
Identifying emerging markets to find new sales opportunities for Payment Gateway
New business revenues in line with the agreed business plan
Setting sales quotas and goals for Payment Gateway
Tracking and analyzing sales statistics based on key quantitative metrics
Handling and resolving customer complaints regarding a product or service
Serving as the face of the organization to internal and external partners
Making data-informed decisions to drive performance and resource allocation
Developing and maintaining relationships with key clients
Directing and coordinating all sales activities for PAYMENT GATEWAY
Maintaining accurate records.
If you have what it takes, Please Apply by 13 Nov 2023 .

How to Apply :
Deadline :November 13, 2023.