Full Time
Applications have closed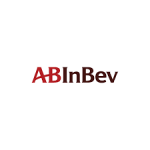 Website AB InBev / TBL PLC
TBL Plc is a subsidiary of ABInBev. ABInBev is the largest brewer in the world.
Sales Representative Job Vacancy at AB InBev / TBL PLC.
Dreaming big is in our DNA. It's who we are as a company. It's our culture. It's our heritage. And more than ever, it's our future. A future where we're always looking forward. Always serving up new ways to meet life's moments. A future where we keep dreaming bigger. We look for people with passion, talent, and curiosity, and provide them with the teammates, resources and opportunities to unleash their full potential. The power we create together – when we combine your strengths with ours – is unstoppable. Are you ready to join a team that dreams as big as you do?
Key Purpose:
Reporting to the Regional Sales Manager, the role of the Sales Representative is to effectively and efficiently work within clearly identified area and segments, achieving growth in volume sold, growth in market share and increased competitiveness with responsibility to retail outlets, and in specific instances wholesale sales
Key Roles & Responsibilities:
Retail
Drive retail sales in the specified area through the implementation of VAPPS sales drivers (Visibility; Availability; Price; Promotion; Space)
Management of the assigned territory through retail calling to pre agreed journey plan call schedule and designated standards
Developing the Customer relationship to deliver 'supplier of choice' status to TDL
Handling of Customer and quality questions and issues to TDL standards
Undertake reporting as per TDL standards for outlet data base, Journey plan, calls made, activities undertaken, asset management, competitor activities and response
3rd Party Wholesale
In specific circumstances the Sales Representative will manage the relationship with 3rd party wholesalers – target setting; order placement; Volume growth; credit management and retail delivery
Personal
Ambassador for TDL with Consumers
Responsible for own development through monthly one – on – one's with Sales manager
Key Result areas:
Sales Volume by brand and pack type
Market share Product availability by brand and pack type
Execution of Journey Plan to Standard
Management of Company Assets
Additional Information:
Profile: Education
Bachelor degree or advanced diploma in Business management from any recognized college
Sales Representative Job Vacancy at AB InBev / TBL PLC
Experience
At least 1 year in the sales field
Band: X
AB InBev is an equal opportunity employer and all appointments will be made in-line with AB InBev employment equity plan and talent requirements. We are a company that promotes gender equality. Internal applicants require Line manager approval. Please note that only short-listed applicants will be contacted.
The advert has minimum requirements listed. Management reserves the right to use additional/relevant information as criteria for short-listing.