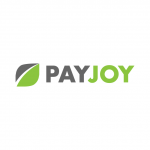 Website PayJoy
PayJoy gives you credit with few requirements and in minutes.
Sales Representative  Job Vacancy at PayJoy
PayJoy is looking for a Sales Representative to help drive the growth of PayJoy's phone finance services in South Africa. As our ideal candidate, you are dynamic, results-driven and enjoy a high-change environment that is focused on building the next generation of PayJoy's phone finance experiences.
The Sales Representative is responsible for the expansion of retail and distribution, and for the increase of sales revenue while building solid relationships with the retailers and distributors across South Africa. You will be the main point of contact for our retail partners within the given region and will be the champion ambassador of PayJoy to develop and mature sales whilst adding new clients. You will be visiting stores to provide support and to train sales staff, promoters and OEM field marketing teams on a regular basis. Part of the administrative tasks is that you will be providing sales analysis to each partner and create strategies to increase sales. Negotiation skills are a must since you will be in charge of store performance and sales.
Responsibilities
Build strong relationships within the retail environment and mobile ecosystem
Achieve regional sales targets and meet store activation targets
Analyze, recognize and execute potential growth opportunities in the market
Support sales promoters within the region
Requirements
Minimum experience of 3- 5 years in Field Sales & Marketing and any of the following areas: Customer Service, Sales, Mobile Device Sales & Customer Care
Must own a vehicle not older than 7 years and have a valid driver license
Experience in training and onboarding new retail partners
Strong negotiation and communication skills
Sales Representative  Job Vacancy at PayJoy
Benefits
Medical insurance: May expense up to R9,360 per month (on condition that you have a medical plan in place)
Retirement: 3% of monthly salary (on condition that you have a retirement plan in place)
Company holidays; 15 days vacation (20 at 3rd year); statutory sick leave
Annual fitness benefit (R7,500); professional development benefit (R30,000); and international travel benefit (R30,000)